Note: These steps apply if you encounter the following errors messages when you're live filing:


To work around this issue, add a different version of the same PDF. You can use the Print to PDF function or save the PDF through an internet browser to flatten your PDF.
Print to PDF
To flatten a PDF using the Print to PDF function:
Open your existing PDF document in your PDF reader of choice (Adobe Pro, Adobe Acrobat Reader, web browser, etc.).

Click File and select Print.
Choose Microsoft Print to PDF or Adobe PDF as your printer.
Select Print and add a file name for the new flattened PDF.
Click Save.
This newly saved document should be a flattened PDF.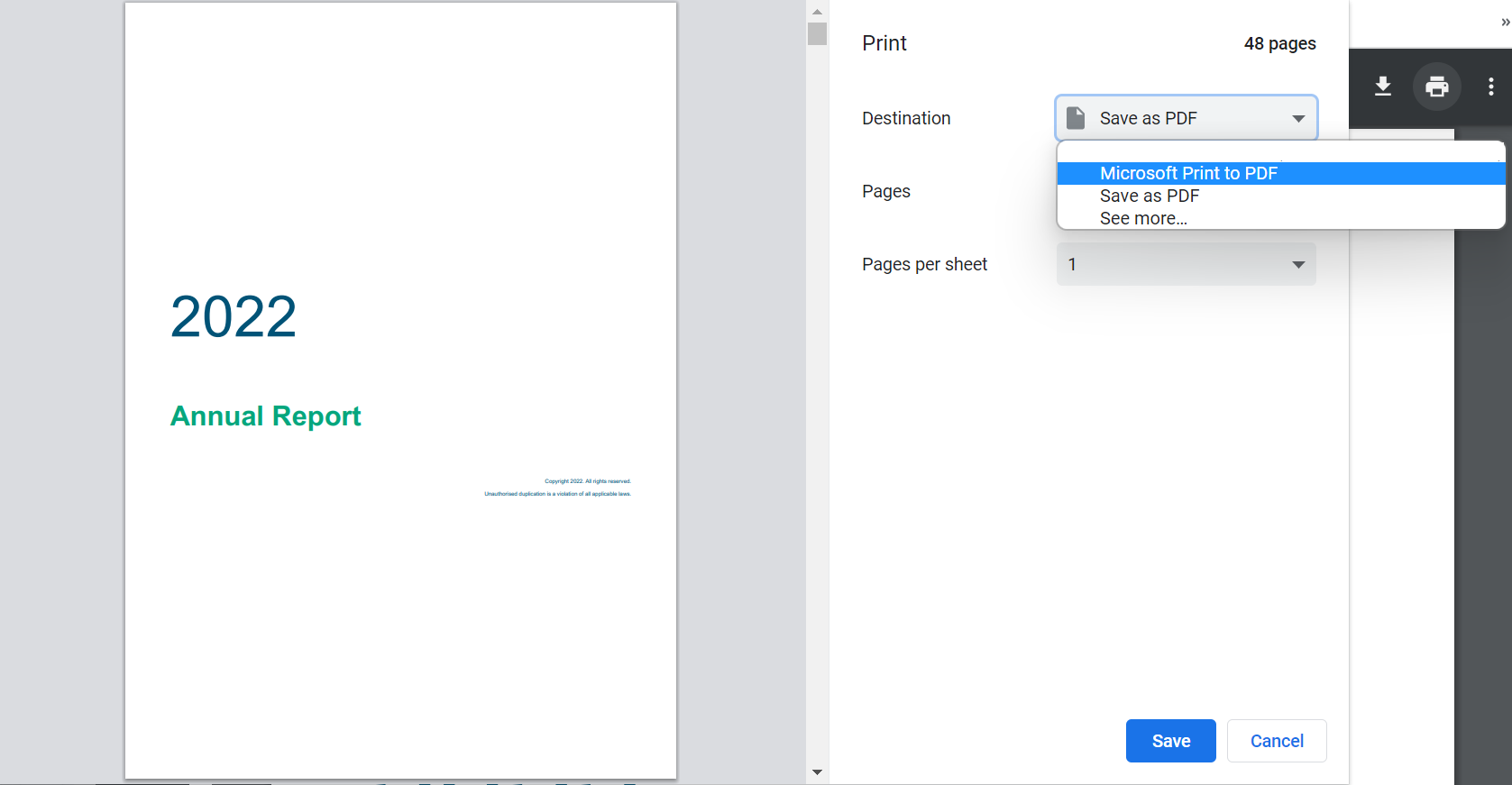 Save as PDF
You can also Save as a PDF through an internet browser, such as Chrome and Edge. To Save as a PDF:
Open the PDF in browser.

Hit

Ctrl + P

to open the Print Wizard.

Under Destination (Chrome) or Printer (Edge), select Save as PDF.
Should you need any assistance along the way, please reach out to Workiva Support.