A recent release to the Workiva Platform included improvements to the following products and features:
Import Wdesk files to existing roles

Wdesk
Import Wdesk files to existing roles
We've updated existing roles to ensure that all users who are file creators have the ability to import Wdesk files and install marketplace templates.

Updated roles:
External Audit

FERC Filing
Filing
Manager
Planner
Preparing
Process Control Owner
Professional
Reviewer
Standard
SEC Editor
Tester
XBRL Manager, Viewer, Reviewer, and Editor
Learn more about organization roles.
Documents and Presentations
Content placeholders
With content placeholders, you can introduce structured changes into your text links and content. This allows you to reuse content while still creating unique variations for each use. They can be used to:

Use variable content in a destination link

Build templates for narratives and show where dynamic content needs to be updated each time the narrative is used

Introduce variability to standard reporting language
Content Placeholders can be connected to a spreadsheet so that multiple placeholder values can be entered and updated at once.
Learn more about content placeholders.
Spreadsheets
Alternate displays for zeros
The "Use dashes for zeros" setting within the Formats panel has since been changed to "Use alternate display for zeros".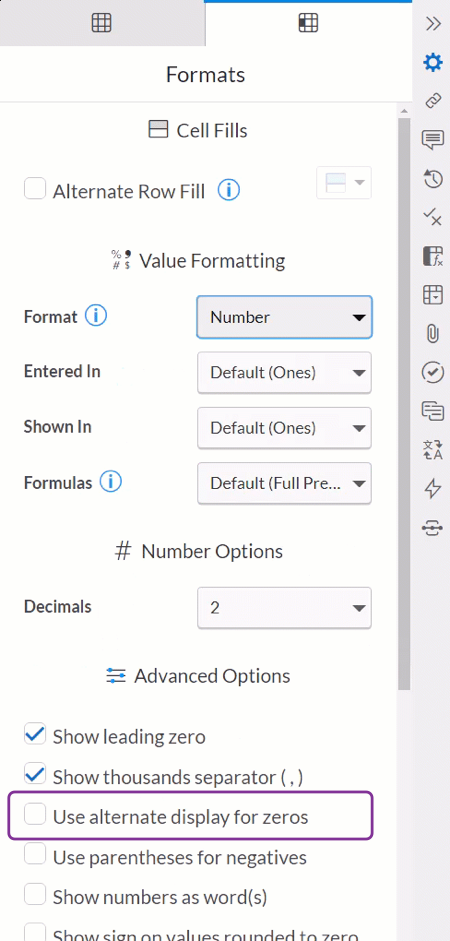 Zeros can now be displayed as an:
Em dash

En dash

Hyphen

A blank space
Learn more about value formatting.
Organization admin
Bug fix: Cleaning up invalid workspace activity events
A set of "Workspace Created" activities logged between 8/19/22 - 8/26/22 have been removed. These activities were duplicated by "Account Activated" activities, which remain visible and accessible via the Activity Report.

Learn more about activity duplicates here.
Copy framework
Additional options when copying files
When copying files in your workspace, you'll see a new checkbox called "input mode in enabled sections." This option allows you to keep input mode enabled when creating copies of a spreadsheet.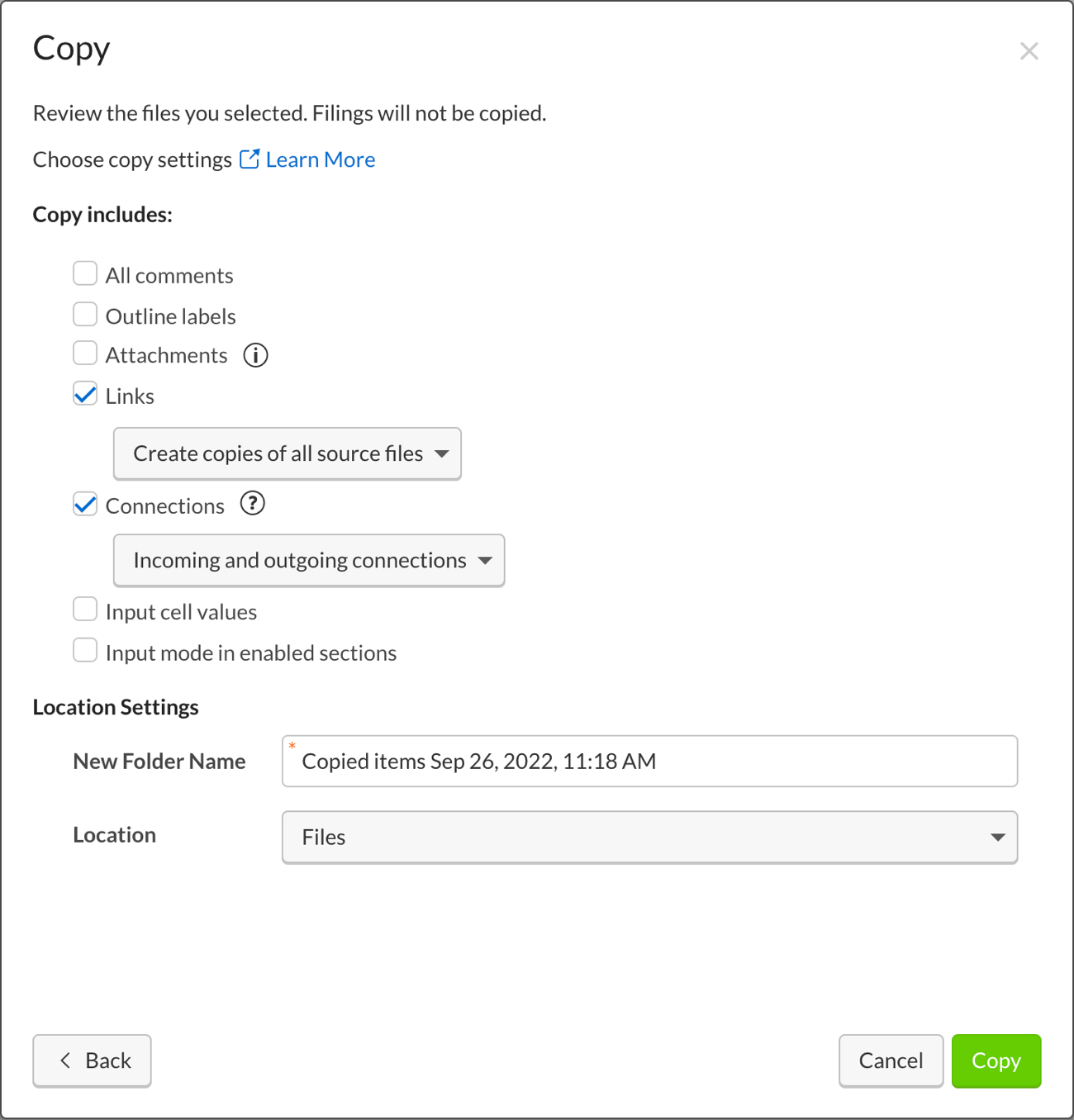 Learn more about copying files.