A recent release to the Workiva Platform included improvements to the following products and features:
Documents
Filings

Documents
Bookmarks improvements
Bookmarks can now be added to any part of a document, including single words, complete sentences, a cell, or a range of cells. Once added, these bookmarks can be used as hyperlinks, as an auto-updating page number, or to simply jump between parts of the document.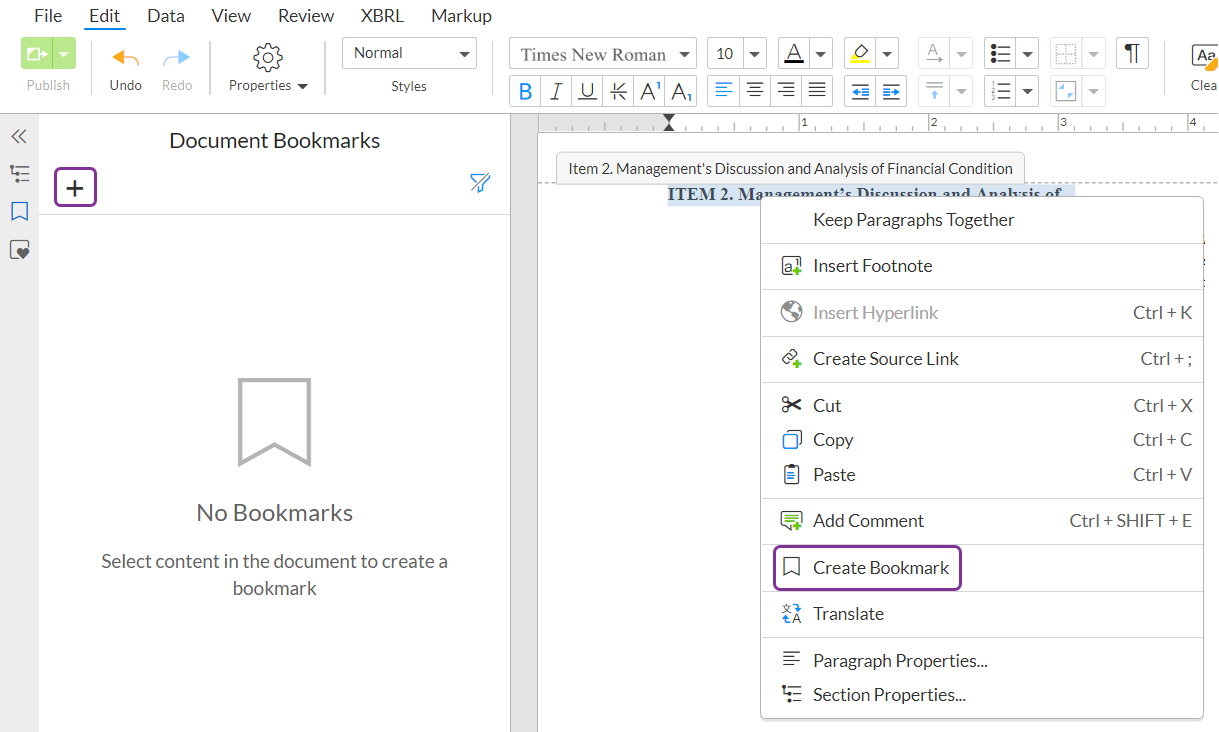 Learn more about Document bookmarks
Filings
Rate changes for SEC filing fees
The Securities and Exchange Commission announced that the fees that public companies and other issuers pay to register their securities with the Commission will increase from $92.70 per million dollars to $110.20 per million dollars, effective Oct. 1.