A recent release to the Workiva Platform included improvements to the following products and features:
Exports
Wdata

Exports
Reduced image resolution for exports
Embedded images can now be exported at lower resolutions, giving you the ability to create smaller and more manageable reports.
Images can be reduced to the following sizes:
Print Quality (300 PPI)

Web Quality (144 PPI)

Email Quality (96 PPI)

Custom (any PPI between 72 and 600)
Workiva exports images in the same quality as originally uploaded by default, but you can change this default on a per-file basis through the Properties panel: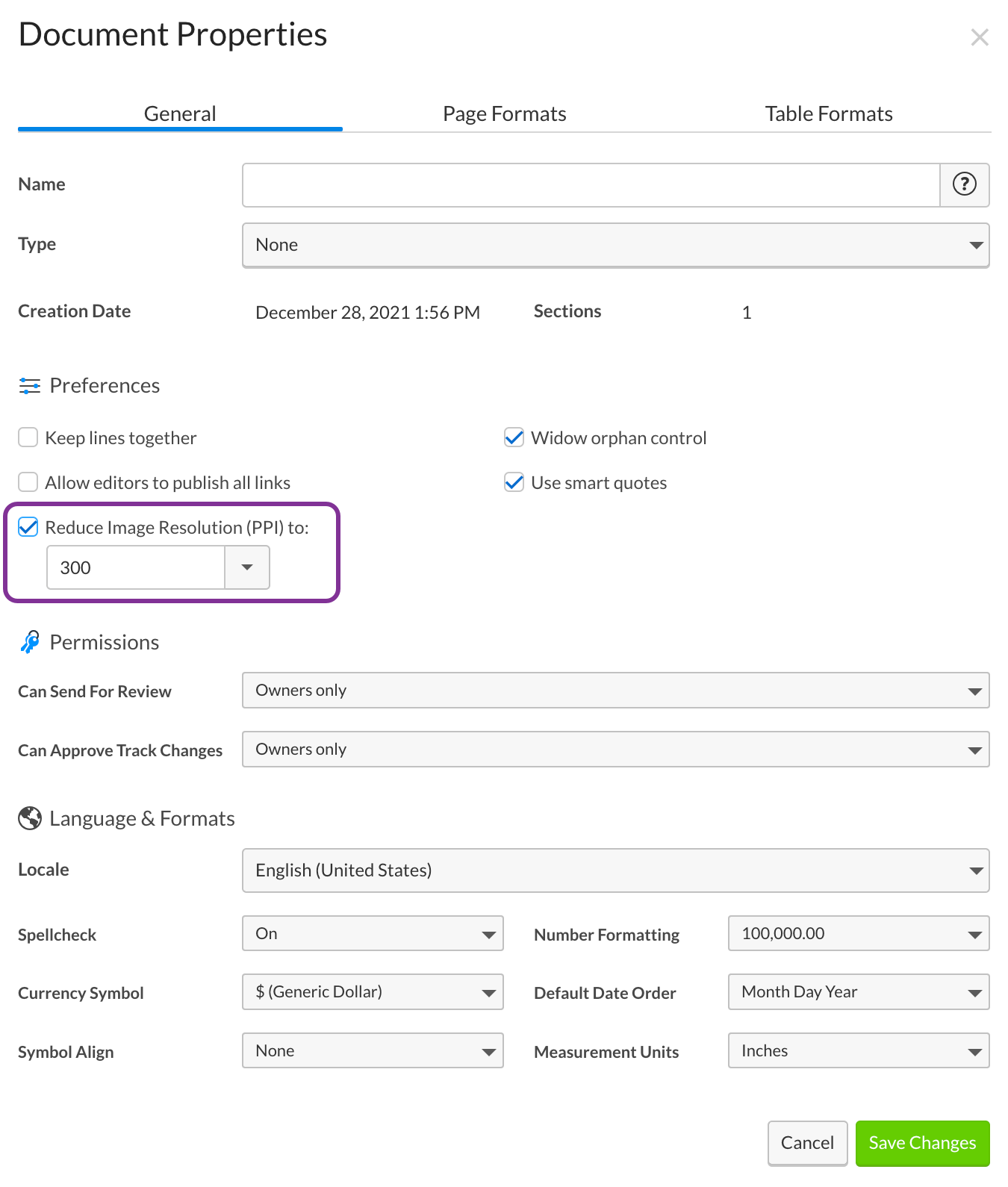 Alternatively, you can change the resolution on a one-off basis at the time of export: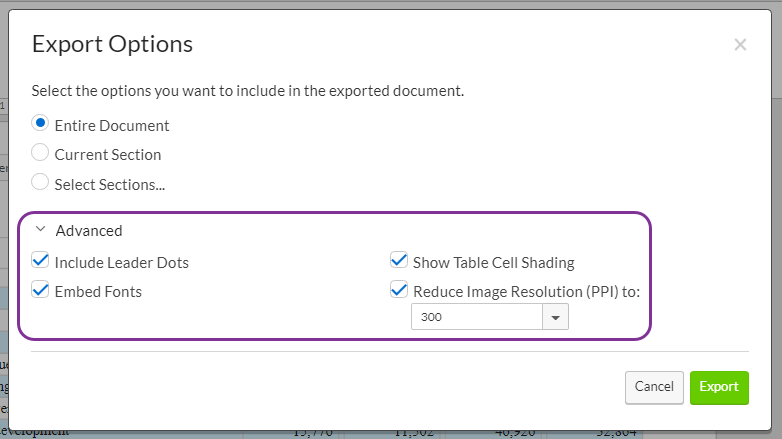 Learn more about document exports
Learn more about spreadsheet exports
Font compatibility
We've updated how certain bold and italic fonts are handled when exporting from Workiva. Previously, certain fonts would appear styled in Workiva but show as plain text when exported. These fonts should now appear identically in both places.
Wdata
Updated connection limits
We've updated the "Connected datasets per spreadsheet" limit from 30 to 100 for all customers.

Learn more about connecting sheets to Wdata.