A recent release to the Workiva Platform included improvements to the following products and features:
Classic license role assignment updates
Adding an XHTML export option for Web Usage with IDs
Chart text export improvements

Organization management
Classic license role assignment updates
We've improved role discrepancies by realigning role assignments from Classic to the current platform, and updating users' roles to match their current state. Moving forward, any license modifications or permission changes will be excluded from membership activity logs.
wDesk
Adding a data-id option to XHTML exports
When exporting a document as XHTML, you now have the option to include a data-id to Workiva links, XBRL tagging, comments, and other objects. This makes content xpath-compliant for additional flexibility in web development.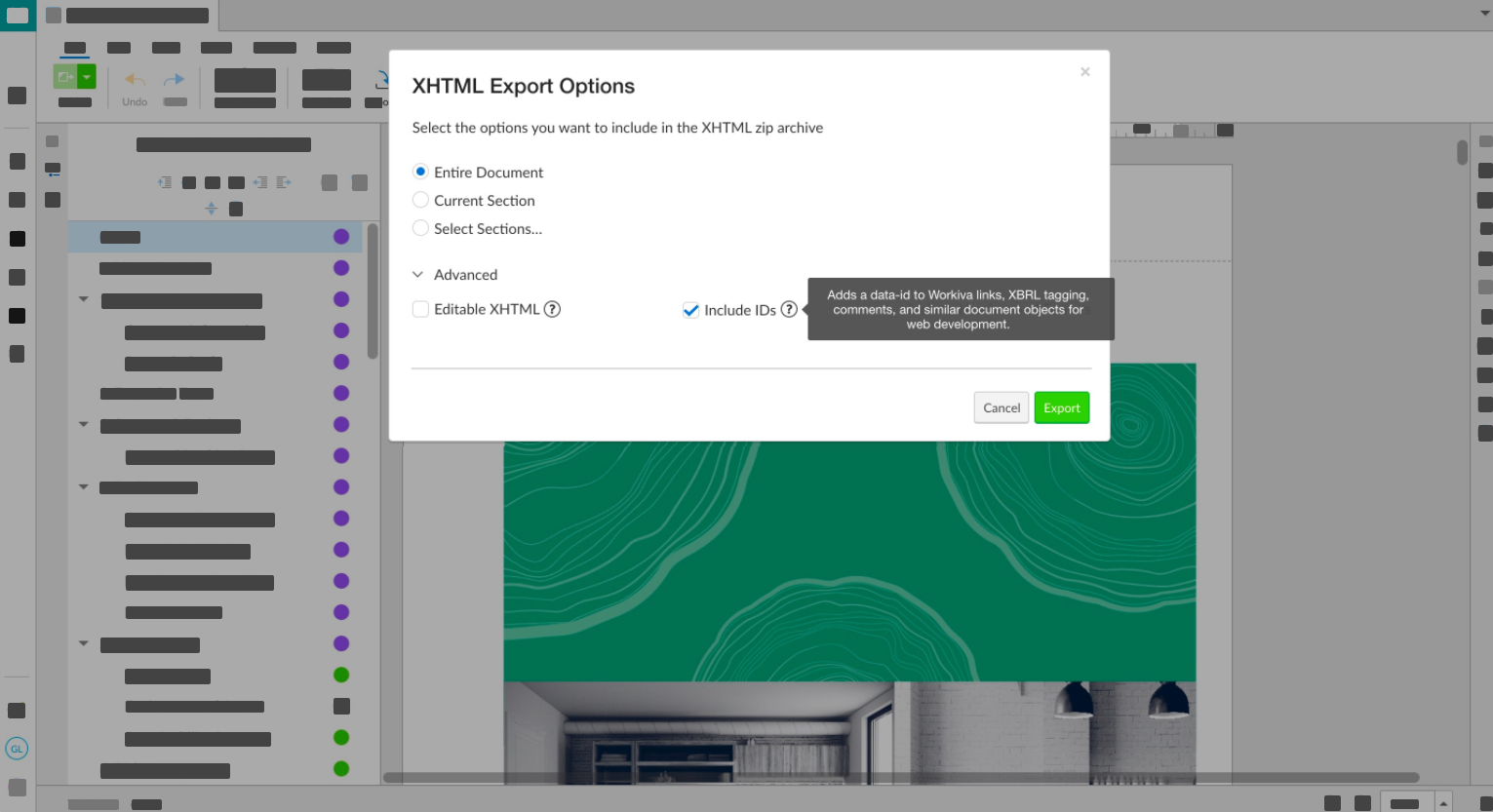 Charts
Chart text export improvements
We've made several improvements that ensure chart text will now export exactly as it appears in Workiva. Previously, several bespoke fonts (like Webdings) and some language-specific fonts (like MSung PRC) were not supported by Charts.