It's likely you didn't hit the Enter key after inputting the value.
When working within a transformation or mapping group conditional that uses a comparison operator -- contains, greater than (>), less than (<), equals (=), or does not equal (!=) -- the value must be first be entered, and then the Enter key must be pressed.
You'll know a value is ready when it's displayed in a gray bubble, as shown below.
Example of a valid entry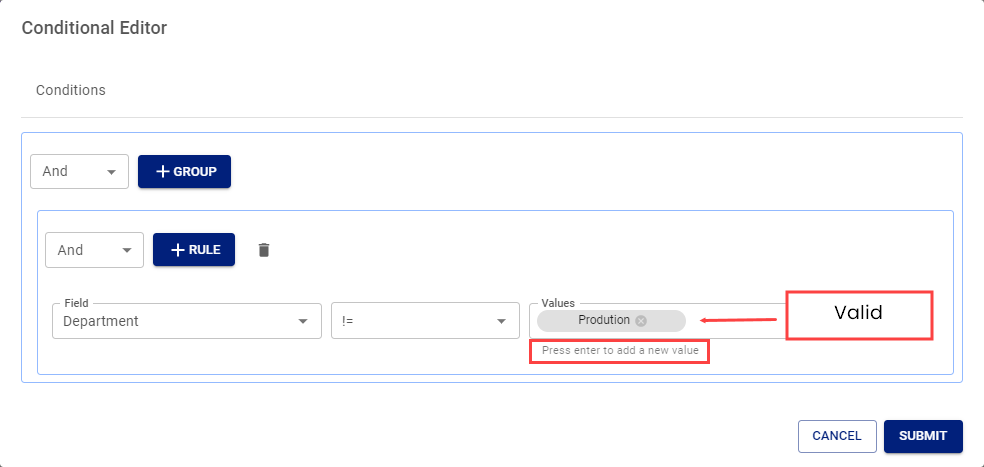 Example of an invalid entry