With Connected ESG Reporting, your Workiva solution includes an ESG Factbook spreadsheet, which acts as the central data hub for environmental, social, and governance (ESG) reporting. As your organization's ESG reporting needs and narrative evolve, update the factbook as necessary to specify which topics and metrics to disclose.
Step 1. Identify topics and metrics to disclose
From ESG Explorer , search or browse primary frameworks to identify topics and metrics to include in your reporting.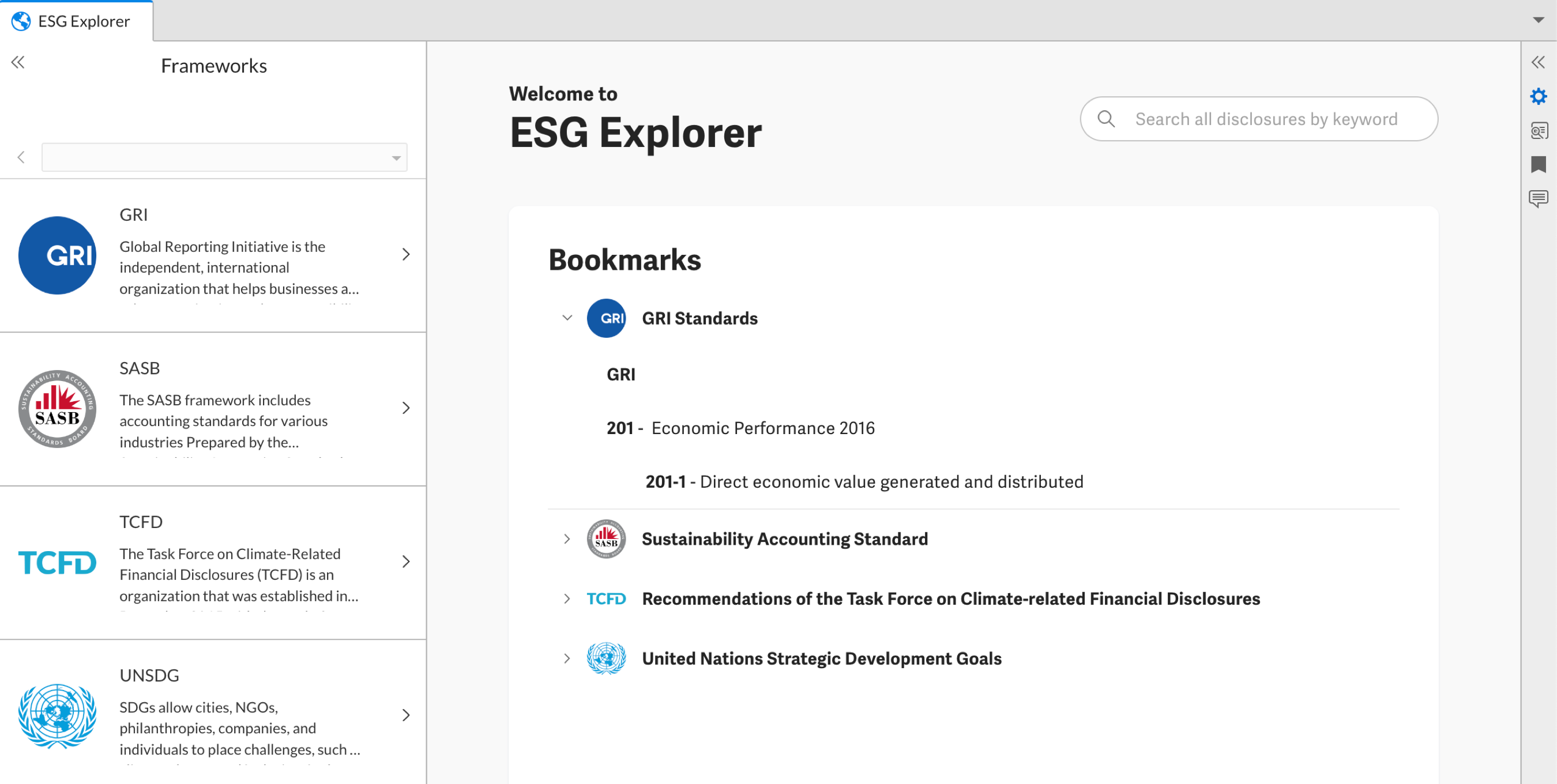 Tip: As you identify applicable topics and metrics, click Add bookmark to curate a list for quick reference.
Step 2. Update factbook with disclosures
Note: To specify the topics and metrics to disclose, you need Editor or Owner permissions to the Framework Indices sheets of the ESG Factbook.
In the ESG Factbook spreadsheet, specify which ESG topics and metrics to disclose for each framework:
In the outline, under Framework Indices, select the sheet with the applicable ESG disclosures, such as GRI: Emissions.

In column A, select the disclosures to include. The factbook automatically updates each selected disclosures' Response columns with their corresponding values from the ESG Data Collection spreadsheet.