You can use comments to leave remarks and collaborate with others in a spreadsheet. You can @ mention others to notify collaborators. In this article, you'll learn how to use comments in Spreadsheets.
Add a Comment
To add a comment in a spreadsheet:
1

Select a cell or group of cells.

2

Right-click the selection and choose Add Comment from the drop-down menu.

3

In the Comment panel, type your comment.

4

Click Post to add your comment.

View Comments
Click the black arrow on the right of the comment to view additional options from the dropdown menu. If you are a document owner, you can create, reply to, resolve, move, or delete comments. If you are an editor or viewer, you can perform any of these actions but can only delete your own.
Clicking the Jump to Location icon shows you exactly where the comment is attached in your spreadsheet.
To move through the comments in your spreadsheet, use the up and down arrows at the top of the Comments panel.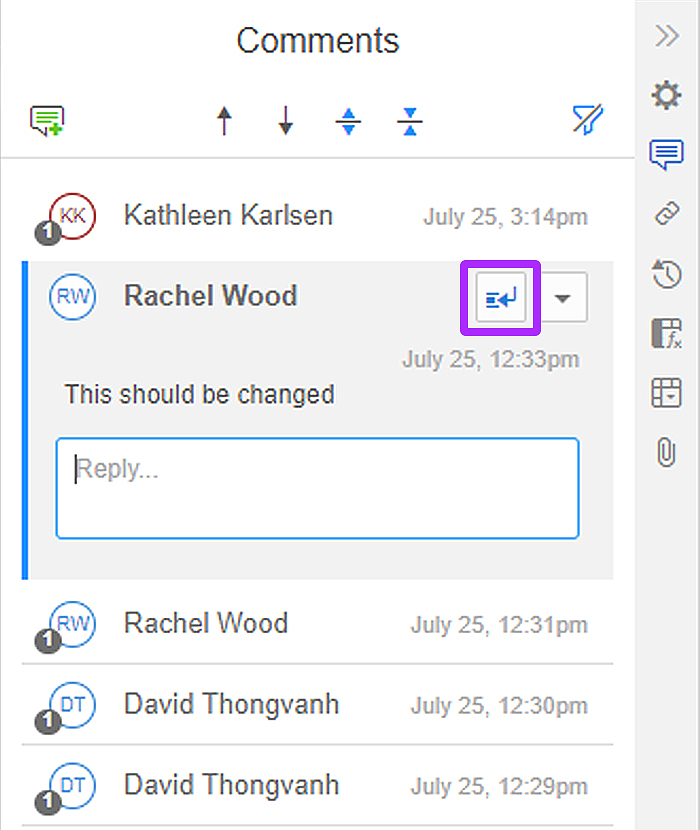 Filter Comments
To filter your comments, click the Filter icon in the Comments panel. Use the toggle at the top of the panel to Show my @mentions only.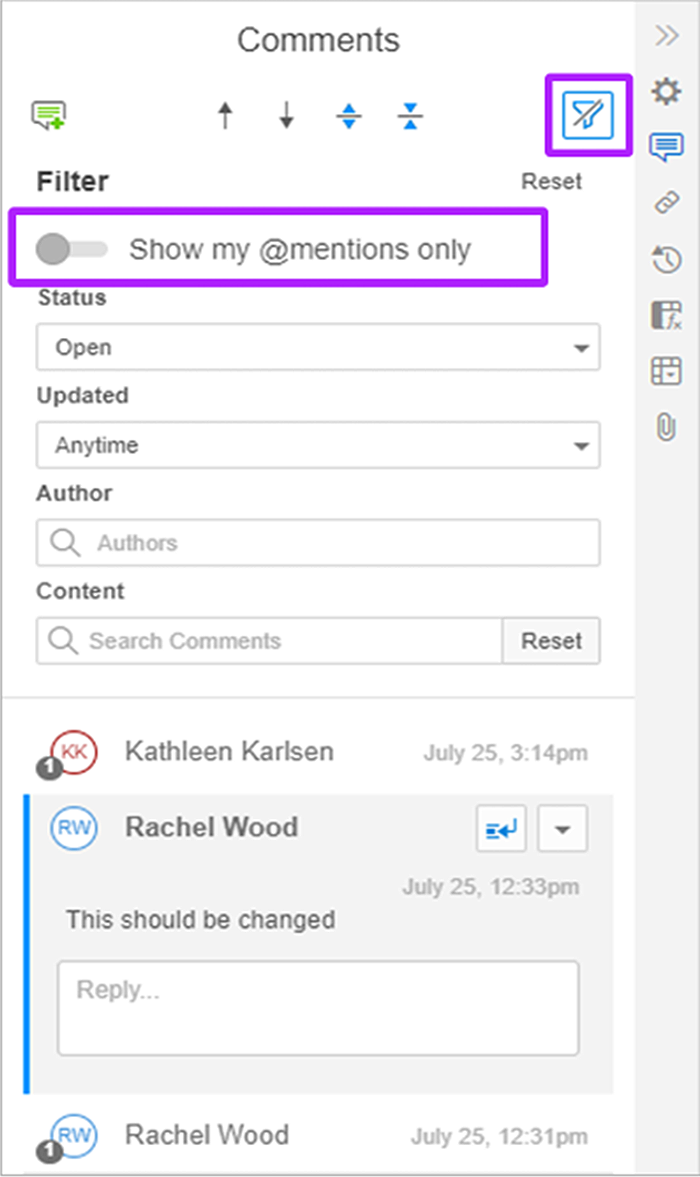 A comment icon next to a sheet's name in the outline panel indicates that there are comments in that sheet. Hover over the icon to see the number of comments in the sheet.