View and enroll in Workiva platform training
Wdesk University offers trainings and resources to learn new skills and improve your team's work. To access Wdesk University, select how you sign in to Wdesk: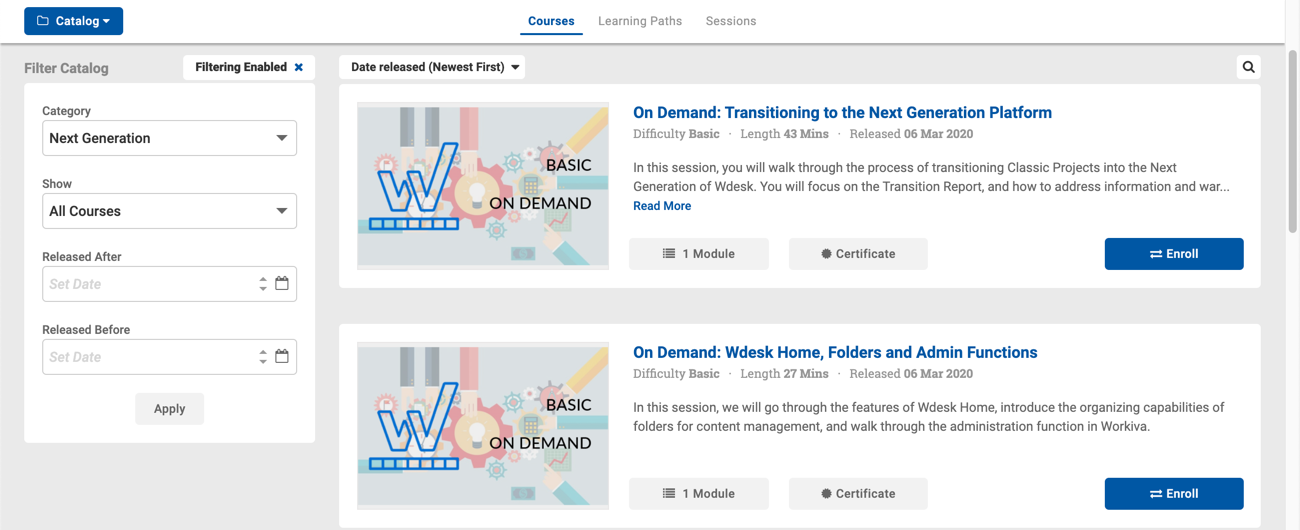 US = app.wdesk.com EU = eu.wdesk.com
---
What you'll find in Wdesk University
E-learning
Take self-paced courses, from introductory to advanced.
Webinars
Learn about new features, and how Workiva handles new requirements
---
Looking for a course?
To filter and find courses in Wdesk University:
1

Select Catalog from the menu option in the upper left corner.


2

Click the Magnifying Glass on the right side of the catalog to search by keyword or course title.


3

Use the Filter Catalog on the left side to search by category or specific course and then click Apply.

---
Looking for your CPE Certificates?
Click the portal Switcher in the upper right corner and select Workiva CPE.