Before Filing
If you want to print a proxy statement, 10-Q filing, or 10-K filing, you can submit a document to Broadridge from Wdesk. You can talk to your Customer Success Manager about enabling this feature.
To prepare for filing with Broadridge, you'll need to make sure your document is print-ready and that you have your Broadridge credentials on hand.
Filing with Broadridge
1

While in your document, Click Export on the File tab, then choose Print Company.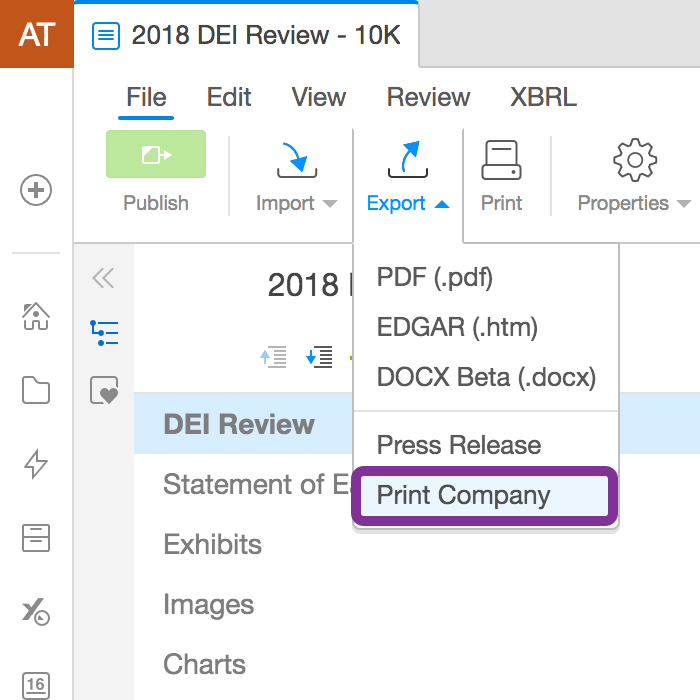 2

Enter the required information. If you would like to include any special instructions with your filing, check the Special Instructions option and enter your instructions.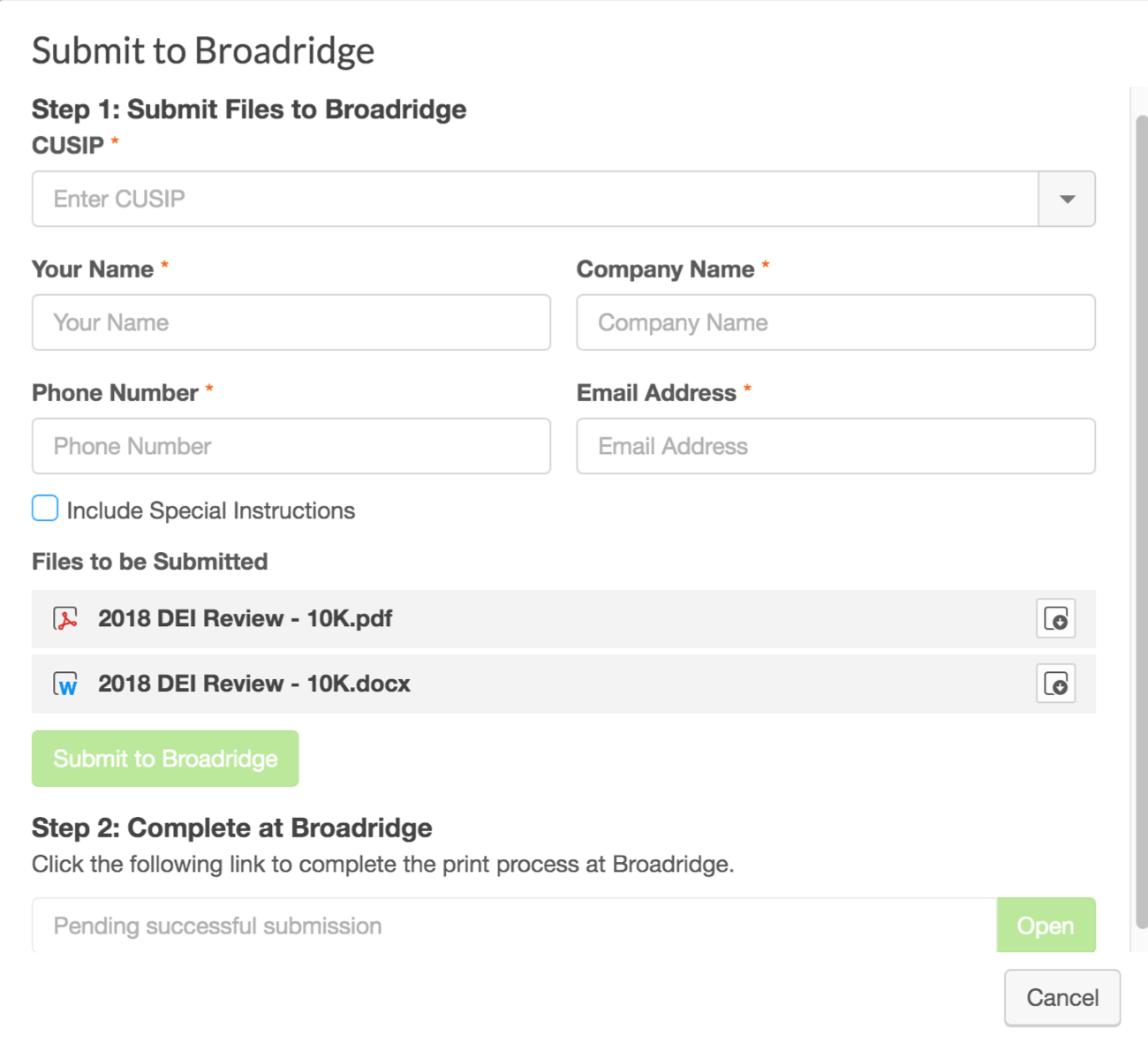 3

Review the files you will be submitting for this filing. You can regenerate download a preview of these documents by clicking the Download button to the right of the file name.

4

Submit your file to Broadridge by clicking the submit button.

5

When the link appears at the bottom, follow it to complete the filing process at Broadridge.