Link Chart Data
Linking eliminates the risk of conflicting values in your financial documents. Destination links can be created in the data table for a chart from spreadsheets, documents, and presentations. Links can also be created from the chart data table as a source to destinations in spreadsheets, documents and presentations.
To link from a chart data table:
1

Select a cell in your chart data table.

2

Paste the contents into the desired location.

3

Click on the clipboard that appears and choose the appropriate Create Links option.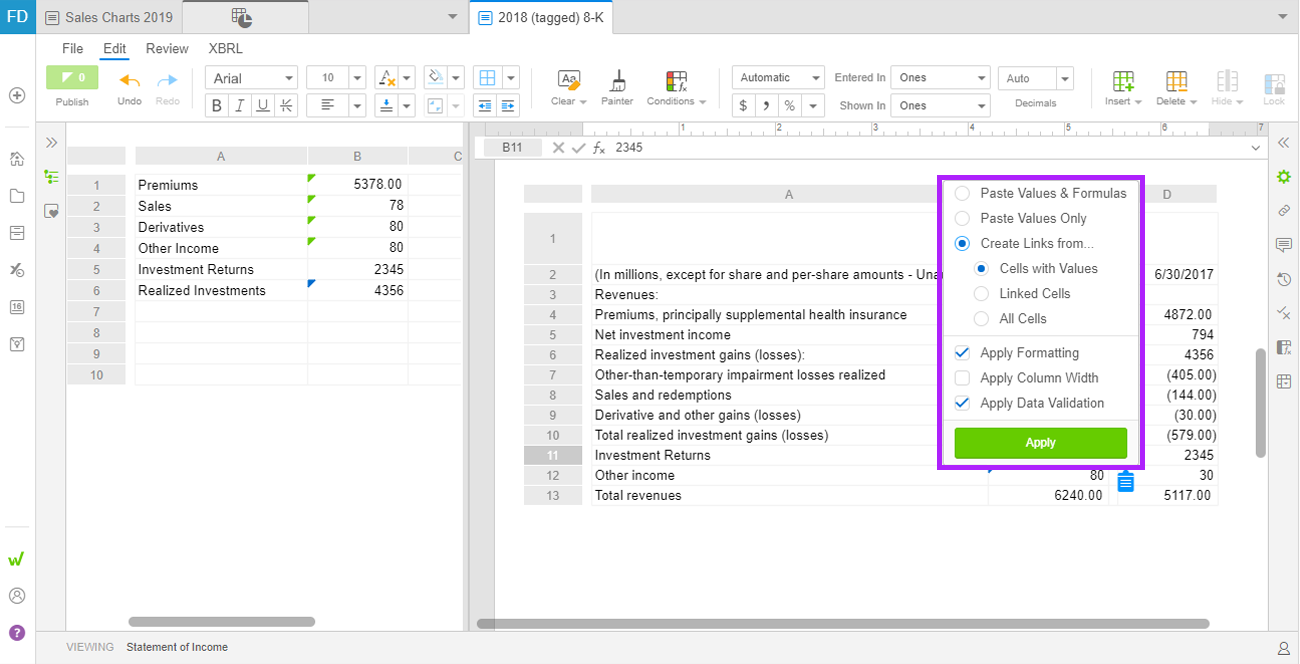 Updates to the source value or source text will flow to every destination link. If you want to see full information about the link, right click to access the Link Properties panel. This will show you all associated links and changes that have been made to the selected link.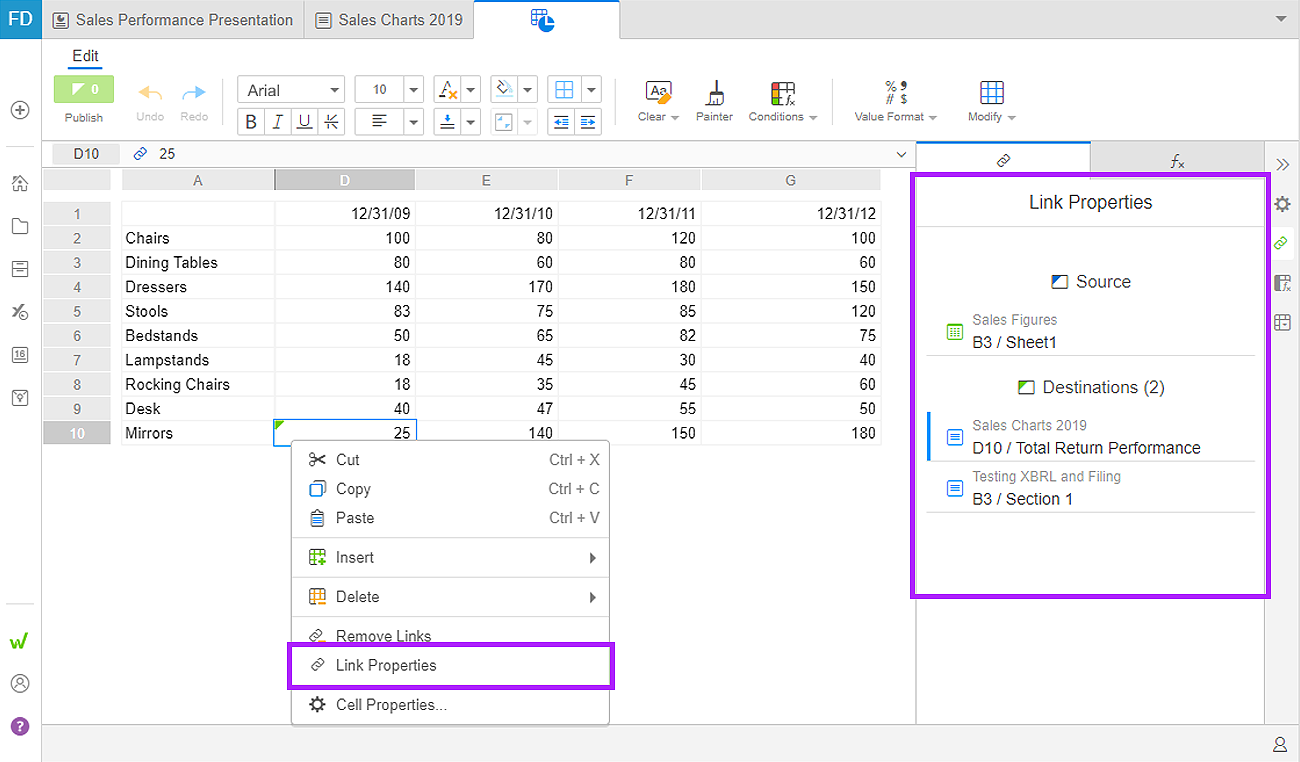 If you need to make a change to linked data:
1

Double-click on the cell.

2

Choose Go to Source.
Alternately, you can go to the source link from the Link Properties panel.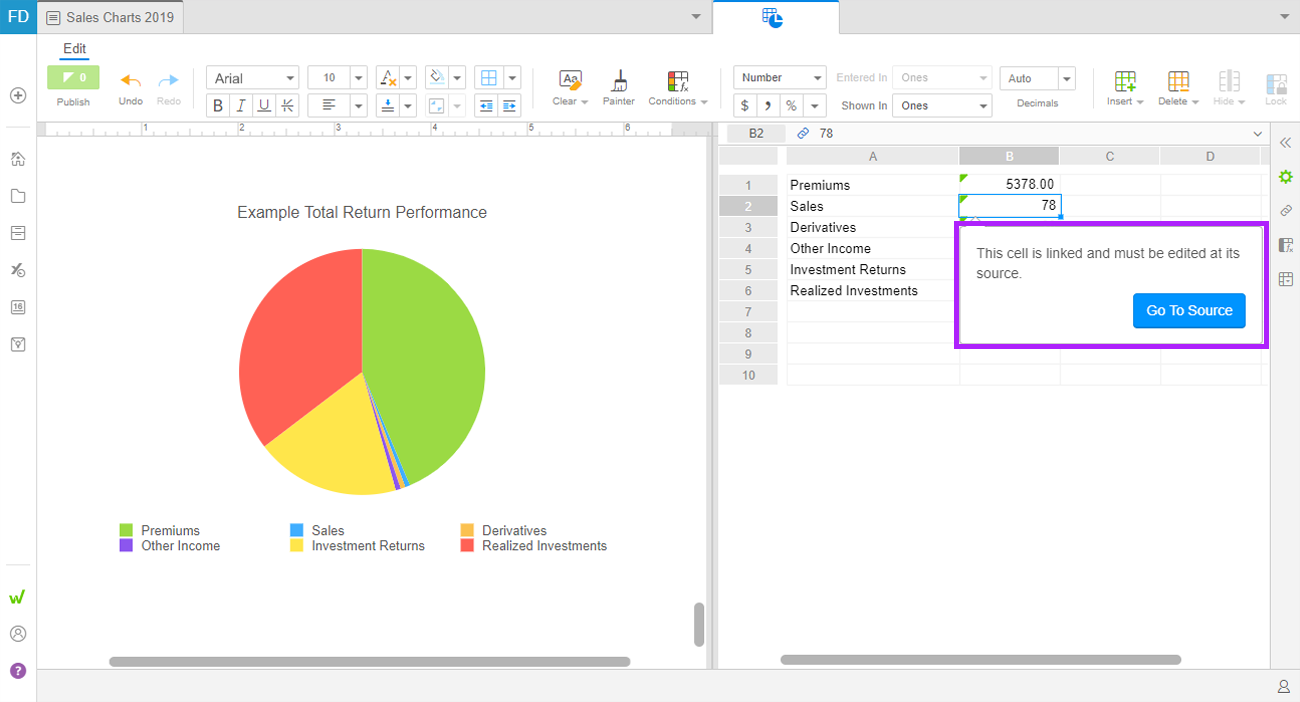 More information about linking can be found in Introduction to Linking and Link Properties.
Modify Chart Data
You can modify the values for your chart, add additional data, create formulas, and remove or hide data as desired in the data table. Right click a row or column header or use the icons in the toolbar to add or remove columns and rows to adjust the size of your table.
Hide or unhide columns and rows to control the data displayed in your table. If you hide a column or row in the data table for a chart, the related data will no longer be shown in the chart.
For example, if a particular row holds the data for a series and that row is hidden, the series will no longer appear in the chart.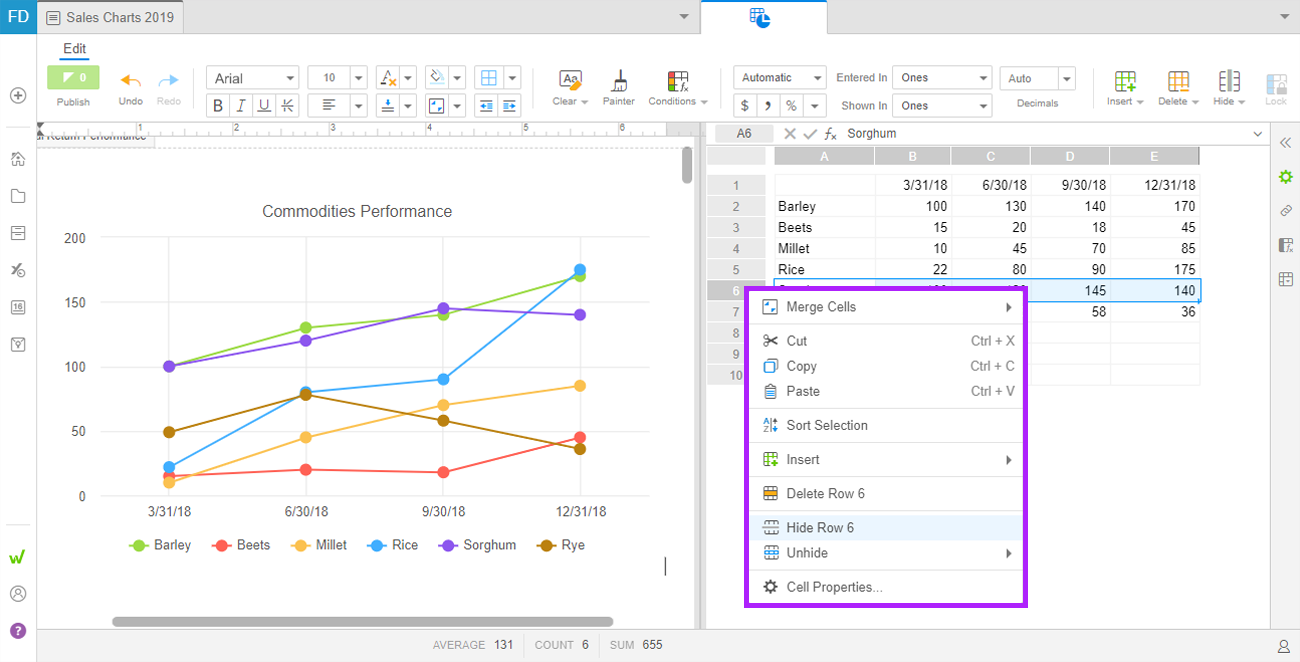 Switch the Chart Layout
To switch the way rows and columns map your chart data:
1

Select the chart.

2

Click the Switch icon in the toolbar.
This switches the display of the rows and columns and allows you to change from categories to series and vice versa for horizontal and vertical layouts.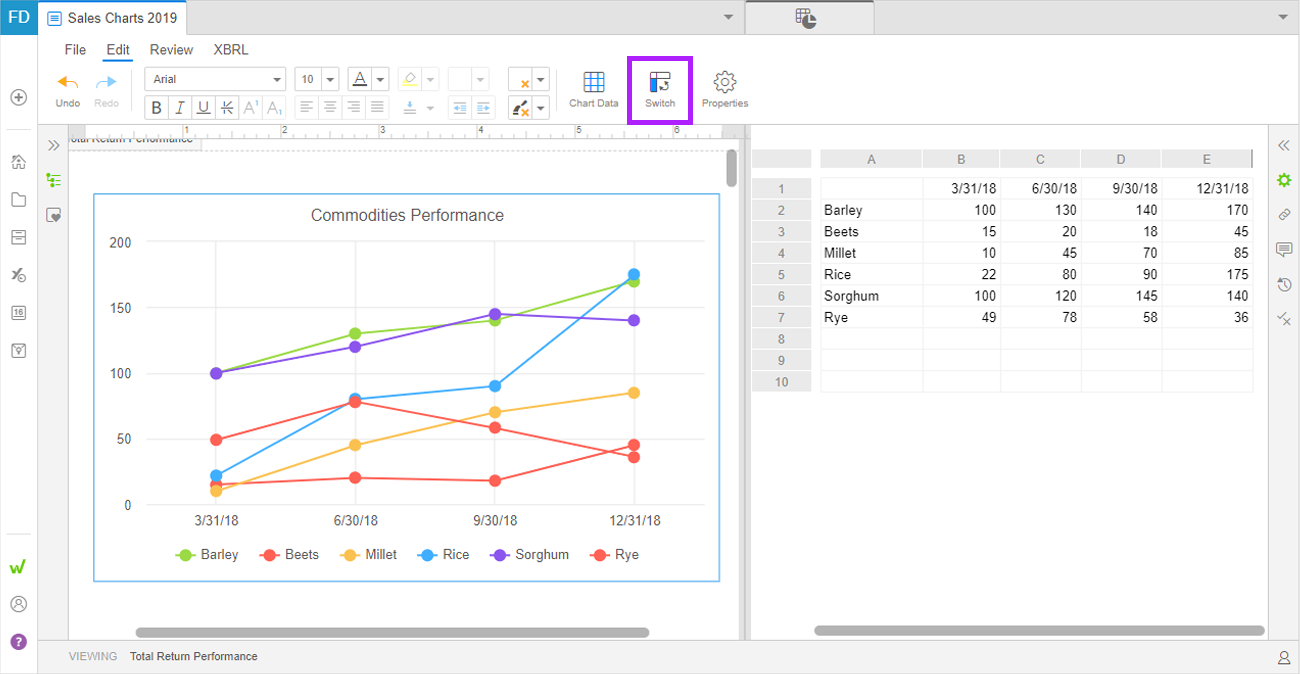 Lock Cells in Data Tables
Locking selected cells prevents changes to data, including changes to the formatting. Only a Document Owner can lock or unlock cells. Locking a destination cell will still allow for the value of that cell to be changed at the source.
Cells in your data table can be locked or unlocked by selecting the cell(s) and then choosing Lock or Unlock from the Edit tab. Rows, columns, or tables containing locked cells cannot be deleted.