In many spreadsheet applications, tables and charts are separate features. In Workiva, charts are made up of both the table of data and the chart. When the values in the table are updated, the chart automatically updates. You can insert charts in both documents and presentations.
Insert a chart
To insert a chart in a document:
1

On the Edit toolbar, click the Insert button.

2

Go to Chart .

3

Select the type of chart.
To view chart properties:
1

Select the chart.

2

Right-click to access menu options.

3

Choose Chart Properties.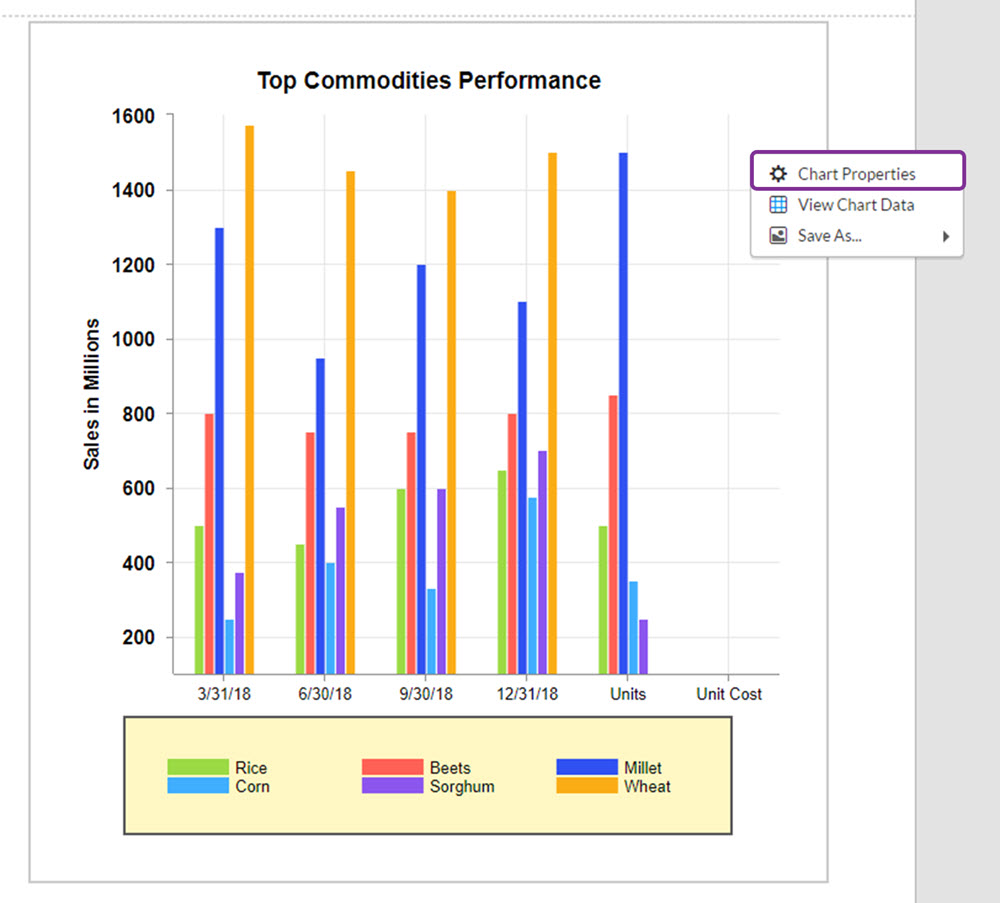 To save your chart as an a image:
1

Select the chart.

2

Right-click to access menu options.

3

Click PNG or JPG.
Change chart type
If you are using a line, column, area, or waterfall chart, you can change the chart type among these options using the Type drop-down options in the Chart Properties panel.
You can also change the chart type for a specific series. For example, if you'd like one series to display as a line and the other series as columns.
If you are using a pie or doughnut chart, you can shift from one type to the other by using the Doughnut Hole setting. If it's set to zero, the chart is a pie chart. All higher settings will create a doughnut chart.
Delete a chart
To remove a chart:
1

Click above or below and drag over the chart to select.

2

When you see the light blue highlight superimposed over the chart, use Delete on your keyboard to remove the chart.
What's next