Links are a powerful tool for maintaining data integrity. By updating a source link in a cell, you update all linked destination cells . You can also create a text link by copying text and pasting it into another text location in your document.
Create a Link in a Spreadsheet or Table
To create a link in a Spreadsheet or table:
1

Use the keyboard shortcut Ctrl+C to copy a cell or range of cells from a Spreadsheet, Workbook, or table.

2

Paste in the target Spreadsheet, Workbook, or table.

3

After pasting, click the blue clipboard and choose Create Links.

4

Choose the desired option from the Create Links list.

5

Click Apply to finalize your link.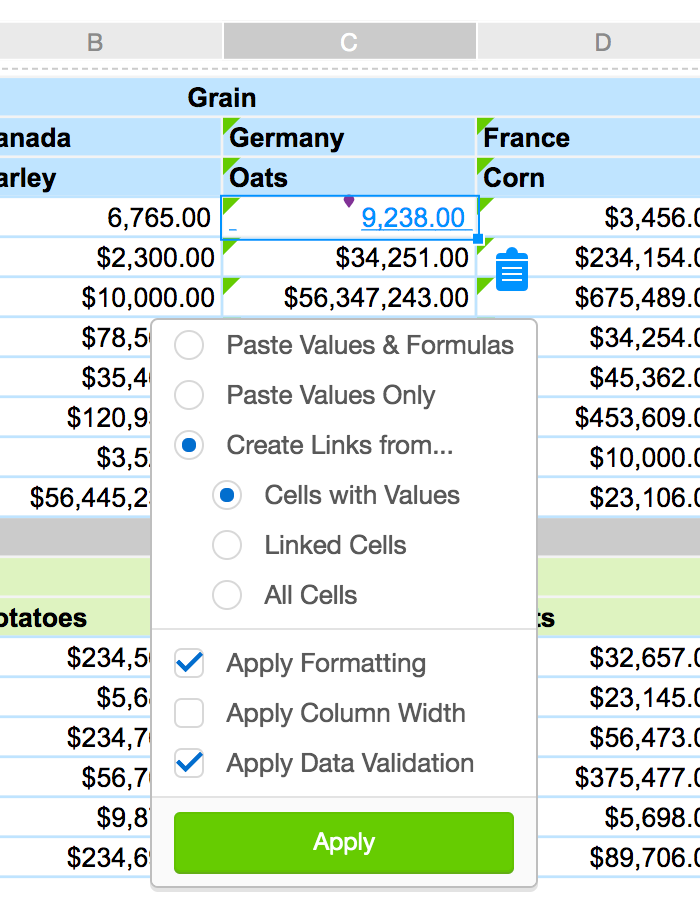 Create a Text Link in a Document
You can also link to lines of text by creating source links.
To create a source link:
1

Select the line(s) of text you want to link from. This text must be outside of a table. You can link a word, phrase, paragraph or span multiple paragraphs. Y

ou can also edit the source in-line with the surrounding text.

2

Right-click your text and select Create Source Link from the menu.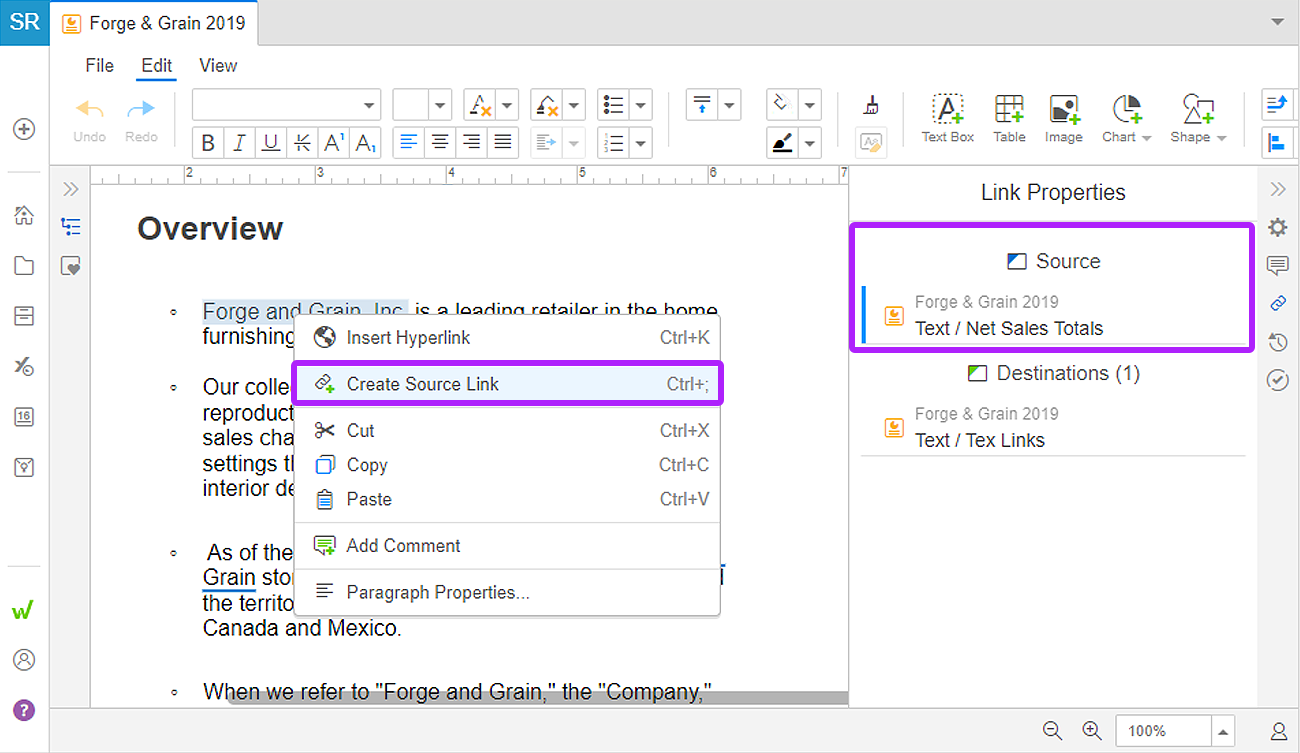 Link Options
When you create a link, you can choose from the following options:
Cells with Values - Creates links to selected cells that contain a value.
Linked Cells - Creates links to selected cells which already have links.
All Cells - Creates links to all selected cells, including blanks cells.
What's Next