An organization connects all workspaces at a company. Within an organization, you can create workspaces for separate teams to collaborate on documents and processes. Typically, you'll have one organization for a company, and then each of your teams or departments will be organized into separate workspaces.
Understanding Organizations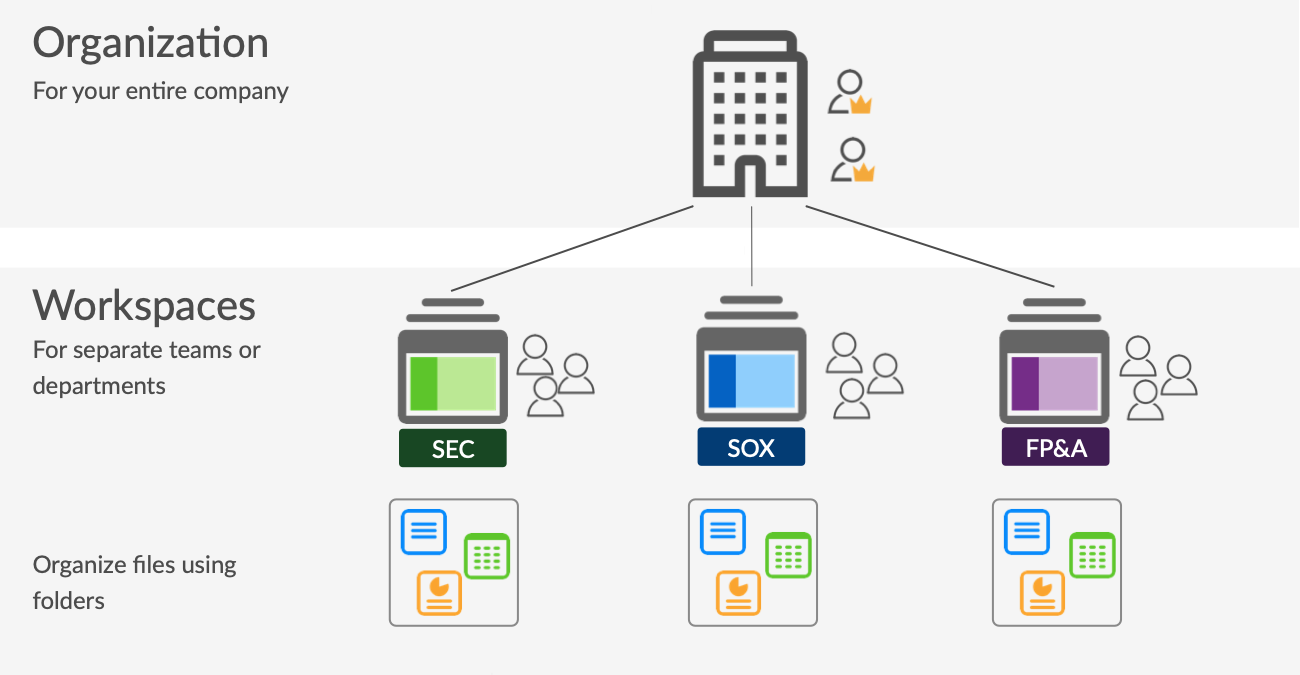 At the organization level, you can manage all users and workspaces in one central location. Organization admins can add and manage users and apply settings that are enforced across all workspaces.
Access Organization Admin
You need to be an organization user admin or organization security admin to access organization settings.
To go to organization admin:
1

Click your name in the bottom left to open the menu.


2

Select Organization Admin from the menu.

3

A new browser window or tab will open with Organization Admin.

Organization Admin Areas
Within organization admin, there are several different settings. Here's a list of what settings are available in organization admin:
Overview contains the name of your organization and a summary of licenses.

People lists all users in the organization and where Org User Admins can add, update, and remove users.

Workspaces is where Org Workspace Admins can access all workspaces and perform the same actions as a workspace owner, such as adding members or setting a workspace solution.

Security is where Org Security Admins can manage authentication, access restrictions, and single sign-on settings.

Activities is where Org Security Admins can review actions performed in your organization, from users logging in to administrators modifying settings.
To learn more about the different types of organization admins, see Organization Roles.