With templates, you can create documents populated with information, formatting, and sheets that match your needs. While you can't link from a template, you can link from spreadsheets created from a template.
Create a Template
To create a new spreadsheet template:
1

Open the spreadsheet you'd like to use as a base.

2

From the File toolbar, click Save As.

3

Choose Template from the dropdown menu.

4

Name your new template and click Create.
Note: All data in the template is duplicated in documents which use this template.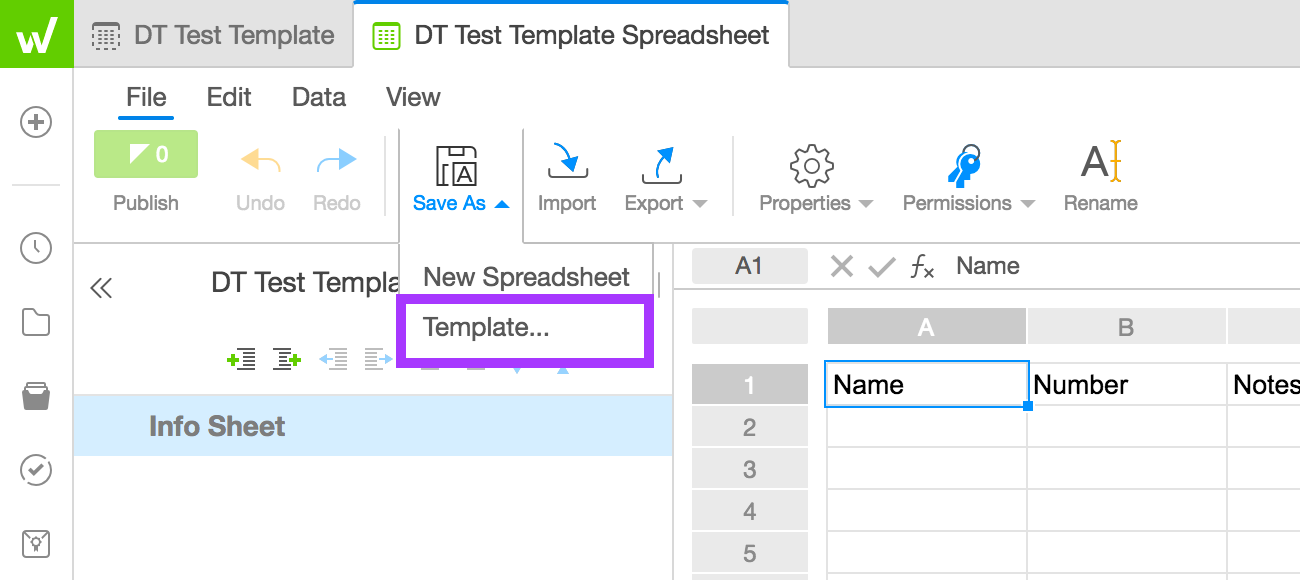 Once you create a template, you can edit it at any time. This does not change documents created prior to your edits, but all documents created from that template in the future will include your changes.
Use a Template
After you make a template, you can quickly create a new spreadsheet from Home.
To create a spreadsheet from your template:
1

From Home, click Create.

2

Select Spreadsheet, then click Spreadsheet from Template from the menu.

3

Choose your template.

4

Click Create and a tab opens with your new document.