In Wdesk, charts are built using a table of data. When the values in the table are updated, the chart automatically updates.
Inserting Charts in Presentations
To insert a chart in a Presentation click the Chart icon on the Edit toolbar. Choose the type of chart you'd like to insert.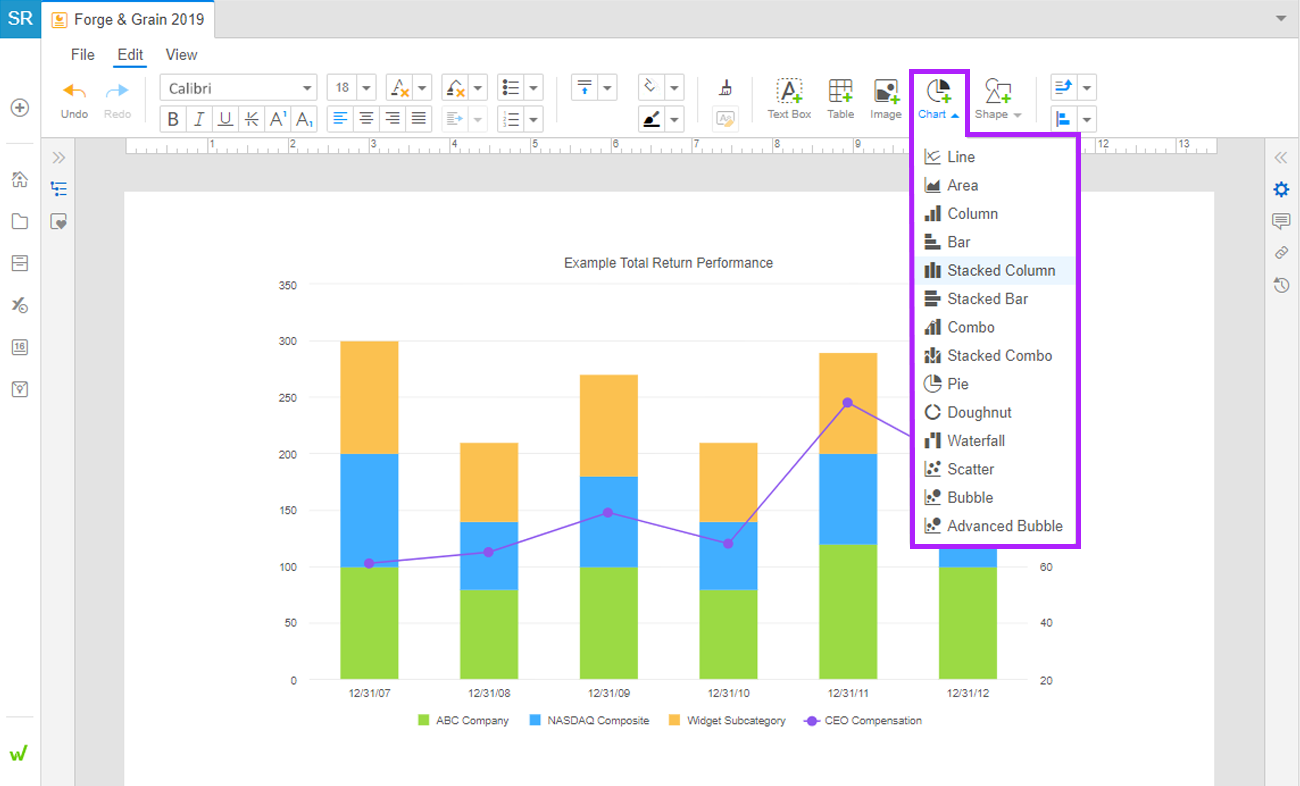 Formatting Charts in Presentations
You can format charts to customize the appearance and to clarify the data presented. To format a chart in Presentations, right click on the chart and open the Charts Properties panel.
Here you can modify the size of the chart using the Width and Height boxes in the Chart Properties panel. You can also format the appearance of the chart including:
Chart Sizes & Page Placement
Spacing for Charts
Chart Borders
Background Colors for Charts
For more information about modifying charts, see the following articles:
Viewing Chart Data
To view chart properties or data, or to save your chart as an image, select the chart and then right-click to access menu options. You can also navigate to the data and chart properties using the icons in the toolbar.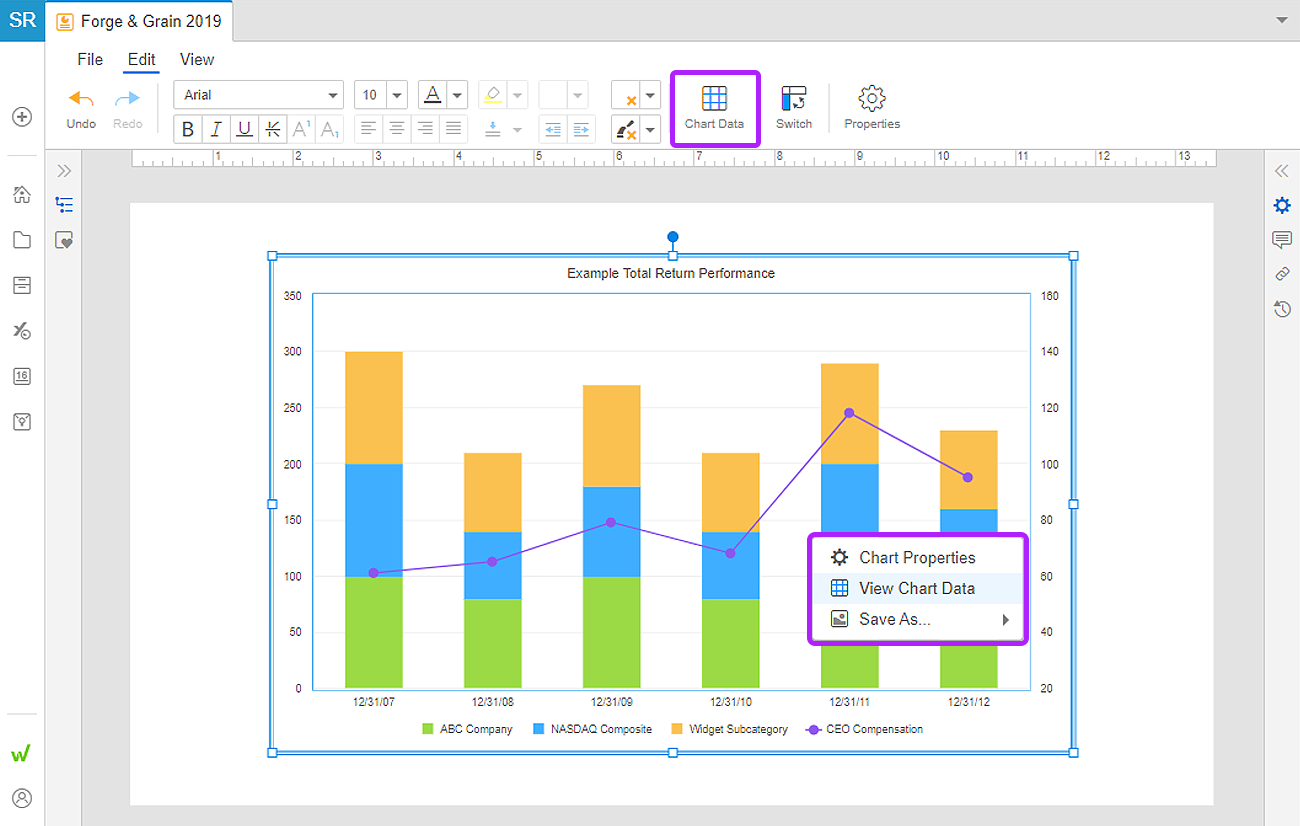 You can click and drag a tab to get a split screen view. Any changes you make in the data table will be reflected in the chart.
Saving Charts in Presentations
If you right-click on a chart, you have options to save the chart as a JPEG or PNG.
Deleting Charts in Presentations
To delete a chart, click and drag over the chart and use Delete on your keyboard.