Releases in July 2023 to the Workiva Platform included improvements to the following products and features:

Section 16
Save as PDF options
Save as PDF options are now available in Next Gen Section 16. After selecting Save As > PDF > Form with Attachments, you can adjust the following options:
Paper Size: Select Letter or Legal.
Include Signatures: This option is checked by default.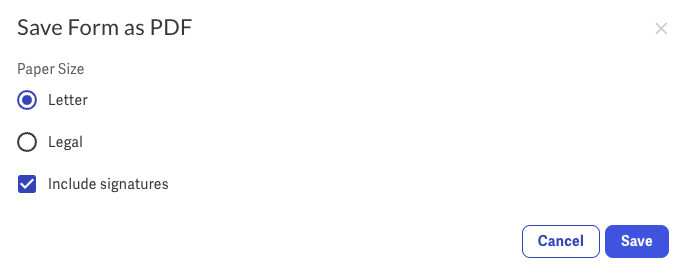 Deactivate holdings
The ability to deactivate holdings is now available in Next Gen Section 16. To deactivate a holding, click on the dropdown next to the holding and select Deactivate.

GRC
Progress bar in Attachments panel
A new progress bar has been added to the Attachments right-hand panel in the GRC experience to indicate progress when uploading attachments.


Quick edit fields in Data experience
Users with the Data Admin role can now quick edit fields in the Data experience. Click the three dots and choose Edit field details to update labels, manage tooltips, and more.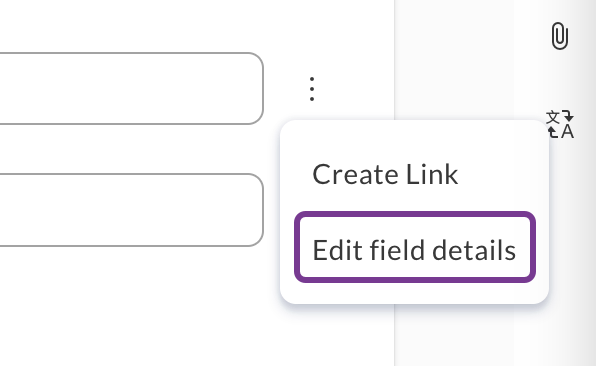 Documents
Right-click options for floating content
You can now right-click floating objects (text boxes, shapes, images, charts, and tables) in documents and see the related options.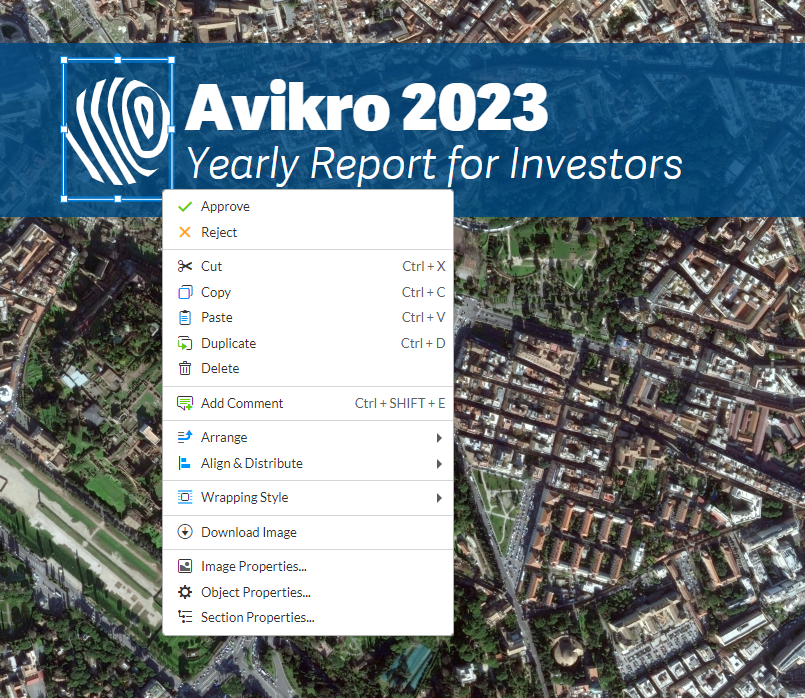 Presentations
Object rotation improvements
You can now rotate selections in presentations that include lines.
Certifications
Customize initial email notifications
Process owners and editors can now customize the initial email notifications that are sent to signers for certification actions when running a process. They can customize these email notifications for any certification action in the process.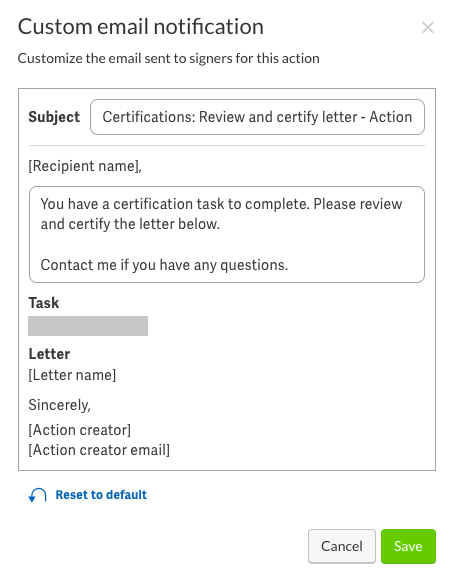 Learn more about certification actions in processes
ESG
Edit metric notes from ESG Metrics panel
With a Workiva ESG solution, you can view details about all ESG Program metrics connected to a spreadsheet or document from the file's ESG Metrics panel. From this panel, workspace members can now edit a metric's notes if they are:
An Owner or Editor of the file or the metric's ESG Program
An assignee or approver with an open task for the metric
Learn more about connecting Workiva files to ESG Program metric values
View 2023-06 revisions to SASB Standards in ESG Explorer
If you use Sustainability Accounting Standards Board (SASB) Standards for ESG reporting, ESG Explorer now includes the 2023-06 revisions from the International Financial Reporting Standards (IFRS) Foundation. As these revisions go into effect starting January 1, 2024, they appear as Pending in ESG Explorer. You can refer to a pending version from SASB's outline in the Frameworks panel, or from the History panel of its current version.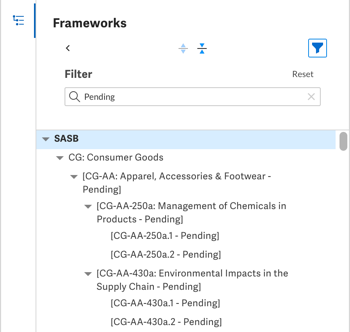 Learn more about preparing ESG reporting for upcoming changes to SASB Standards
Chains
Run chains automatically with enhanced scheduling
Our enhanced chain scheduler introduces a modern and intuitive UI while allowing more granular and flexible control over your scheduled chains. Compared to the previous iteration, your chains can now be quickly set to run on a predefined cadence, such as hourly, weekly, monthly, quarterly, and so on. You can even choose a specific day or time when a chain will run.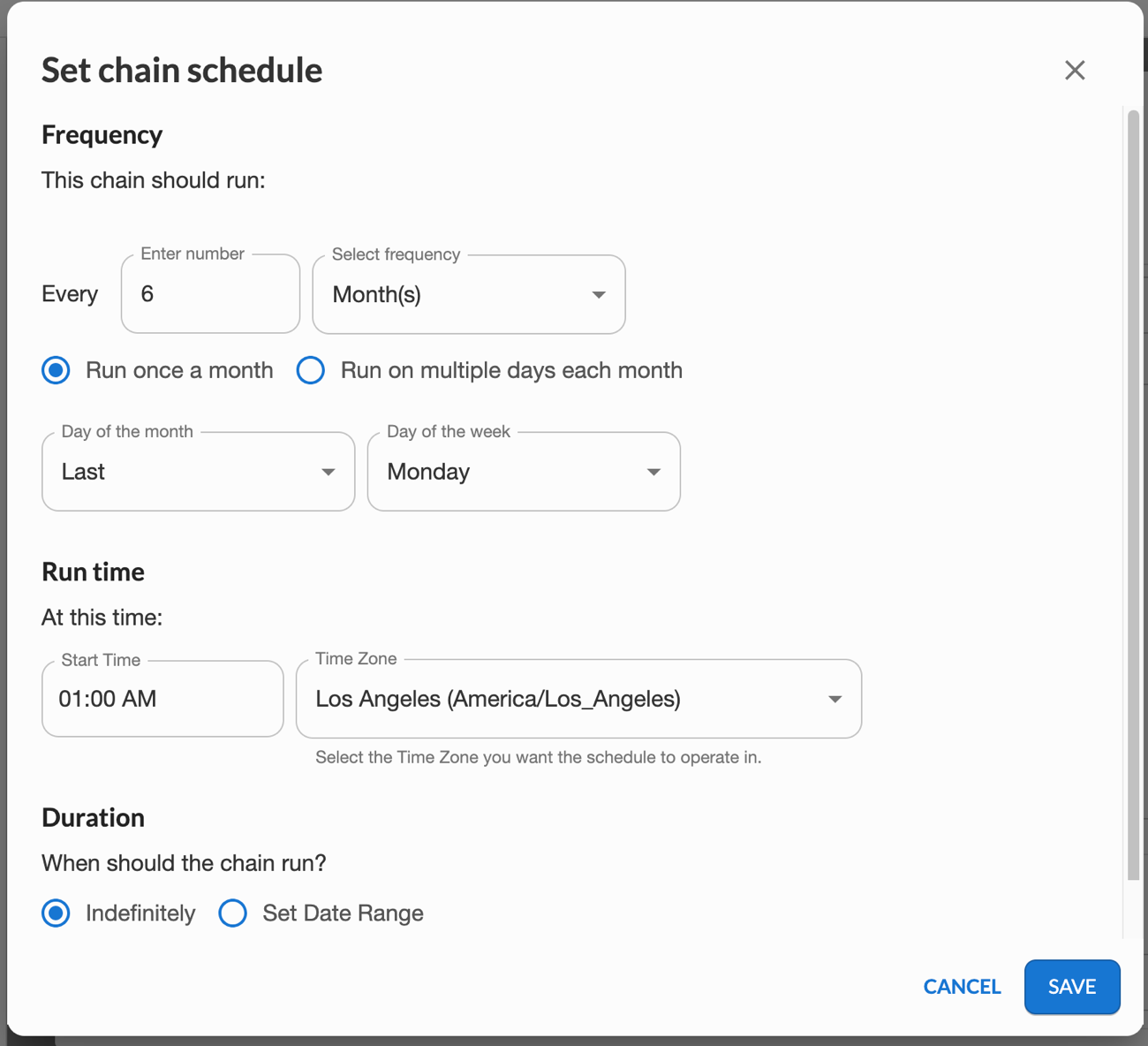 Learn more about chain scheduling
NetSuite Analytics connector
The NetSuite® Analytics connector is now available as an alternative to the existing NetSuite Token Authentication connector. This new connector connects to the NetSuite REST API and provides additional options for listing and extracting data from NetSuite Datasets.