Unlike the financial filings you may create in the Workiva platform, your Environmental, Social, and Governance (ESG) reports are often a public-facing representation of your company, similar to Marketing assets. Once you collect values for your ESG metrics, you can disclose them through highly-attractive reports designed in the Workiva platform, Adobe InDesign®, or a mix of both.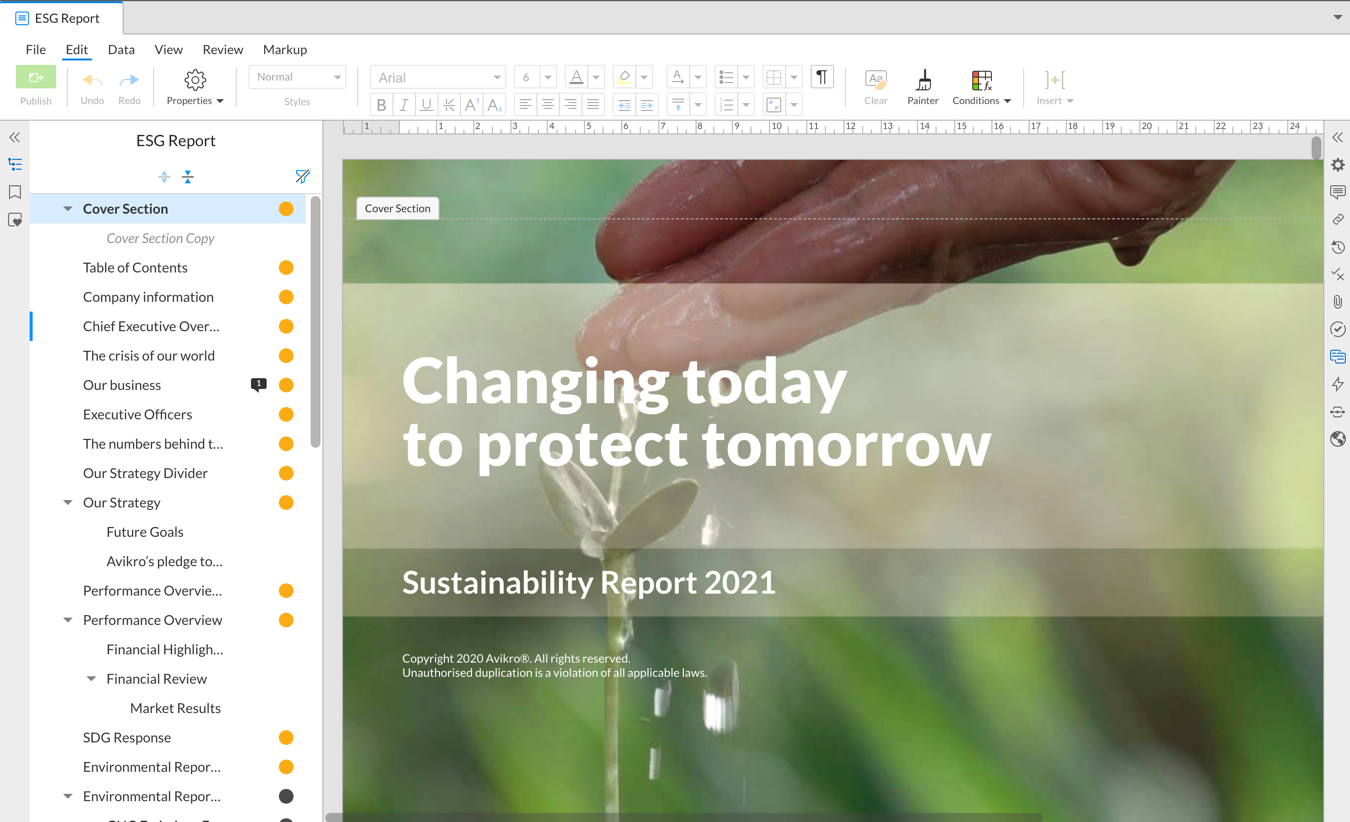 Use Workiva's Designed Reporting features
With Designed Reporting features, your Workiva document becomes a canvas where you and your design team can compose highly-designed ESG reports. For example, you can:
By designing your ESG reports in the Workiva platform, you can:
Retain connected values to ensure the latest data throughout the design process.
Maintain control of the document and its data with file permissions.
Ease versioning with milestones and blacklines.
Export to Adobe InDesign®
For designers who prefer to work in Adobe InDesign, you can save your report's document as InCopy Markup Language (ICML) to maintain the data assurance of its linked values in the Workiva platform.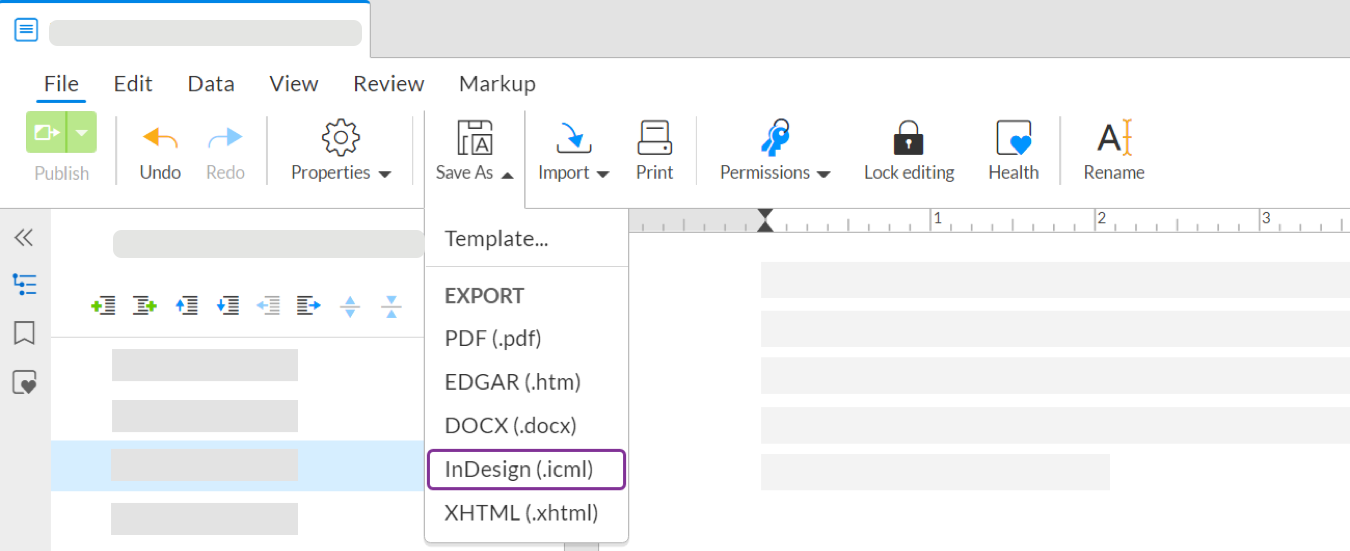 In the Workiva platform
In InDesign

Collaborate with your design team to define consistent style guides for your files.
Author an audit-ready ESG report with quantitative and qualitative data from connected source files, as curated in your ESG Program.
Save your ESG report as ICML for use in InDesign.

Import the ICML export of the ESG report from the Workiva platform.
Apply styles, images, and finishing touches as necessary, while preserving values from the Workiva platform.
Tip: To create an Extensible Hypertext Markup Language (XHTML) version of your designed report for your company website, use the Workiva Integration plugin to import your InDesign file back into Workiva as an InDesign Markup Language (IDML) file.
InDesign® is a registered trademark of Adobe, Inc. in the United States and/or other countries.