From the simplified Workiva Tasks experience, collaborators can view and complete certain types of tasks in a single place without having to navigate through the Workiva platform. This streamlines the experience for collaborators who only need to complete tasks and may not need to use other Workiva features.
Note: Currently, the only types of tasks you can view and complete in Workiva Tasks are certification tasks and ESG metric value tasks (as part of ESG Programs).
View tasks
You can go to https://app.wdesk.com/tasks to view your assigned tasks and then click on a task to view its details. You can also open up a specific task from its email notification.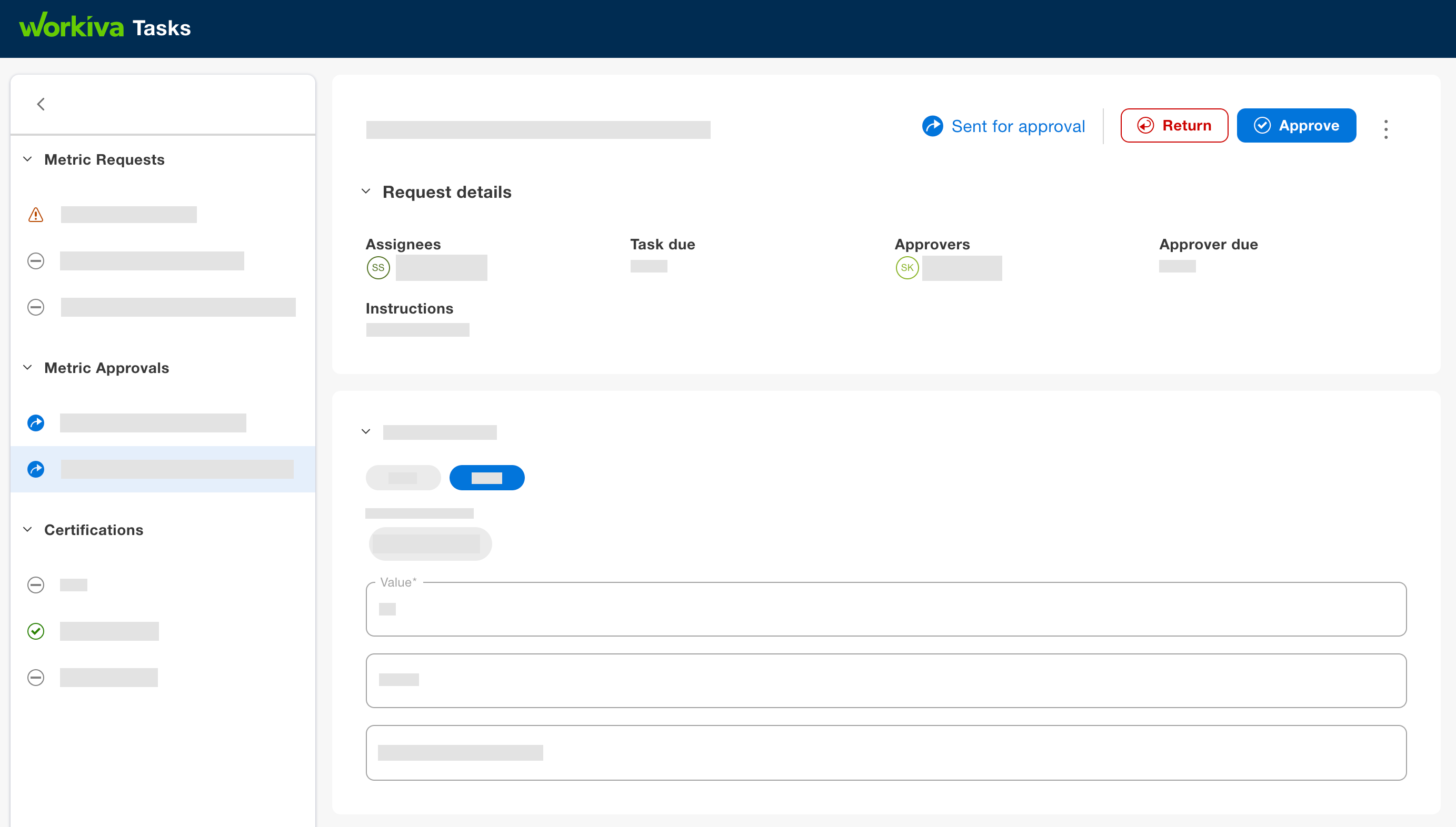 Complete certification tasks
Once a process with certification tasks has started, signers will receive email notifications to sign a letter. Refer to these steps to sign the letter in Workiva Tasks.
Additionally, you can view the certification task Details and any Notes in the side panel.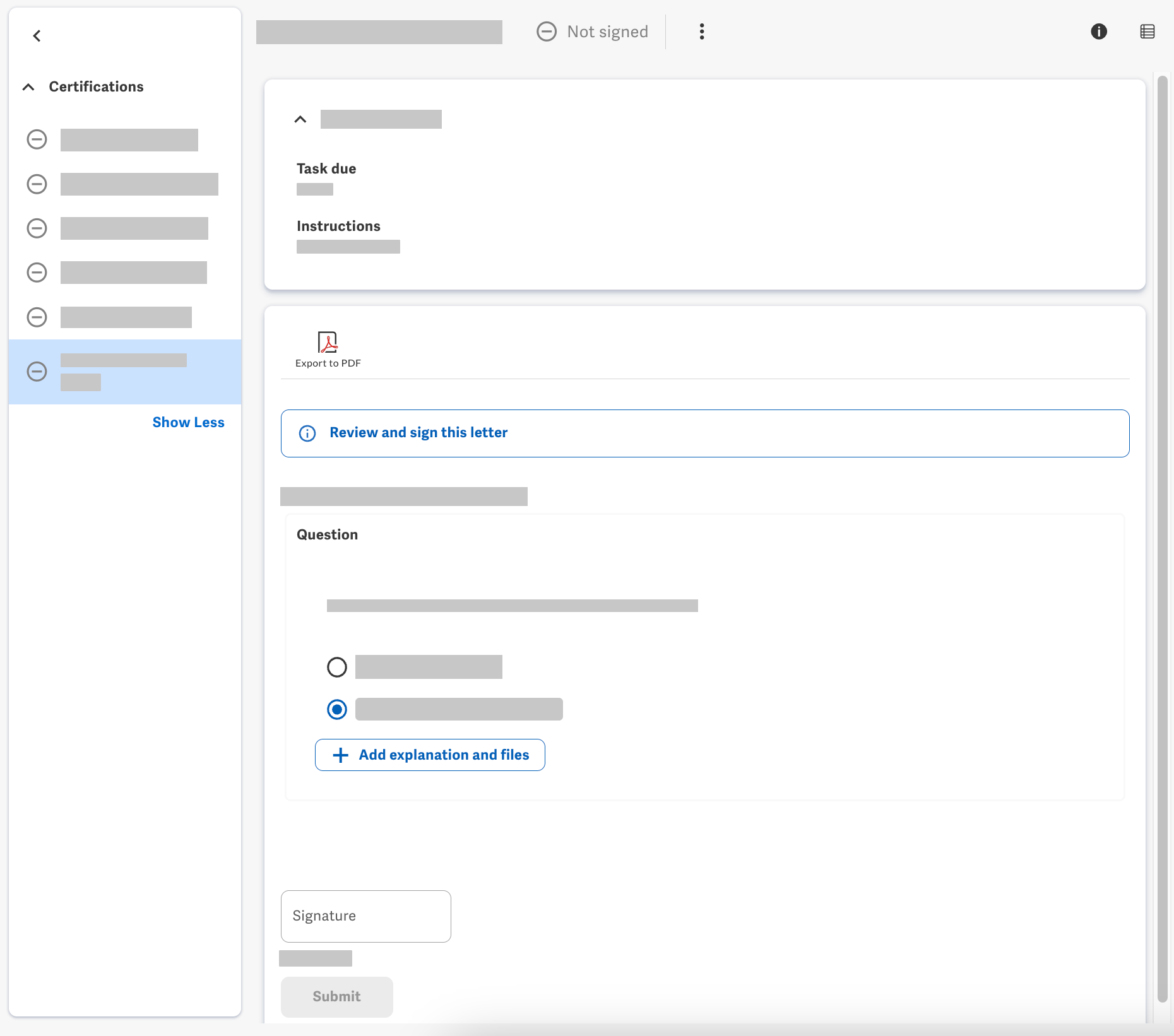 Complete ESG metric value tasks (in ESG Programs)
Note: You can only complete metric requests with no connected source in Workiva Tasks. For requests with a connected source, complete the metric request in the source file instead.
Once a process with ESG data collection tasks has started, assignees will receive email notifications to collect data. To complete metric requests:
Click Go to Task in your email notification to open up the task.

Tip: You can also open up the task from Tasks in Home.

Read the details and any provided instructions and fill out the requested values.

Upload any supporting attachments.

If no approver was assigned, click Complete task. If an approver was assigned, click Send for approval. A task to verify the data will then be sent to the approver.
Additionally, if the metric is connected to ESG Explorer content, you can click the name of related ESG content to see a preview of it in the ESG Explorer side panel and bookmark it if you wish. You can then click Open in Explorer to view it in the full ESG Explorer experience within the Workiva Platform.