Duplicate a section
Select the section(s) you would like to duplicate.
Right click the section, and then select Duplicate.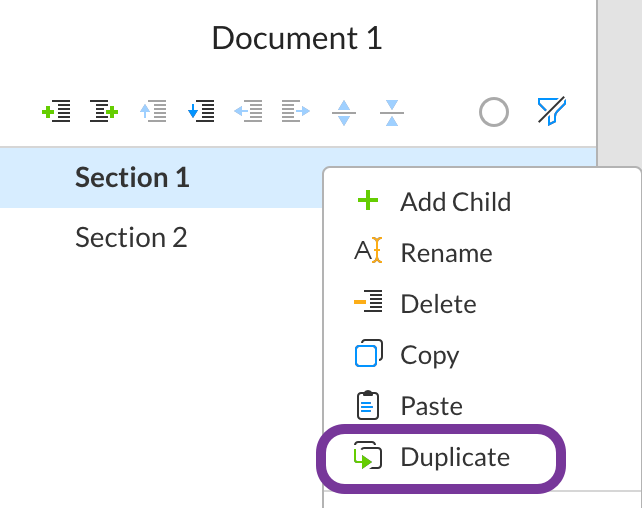 Your duplicated section should look like the following: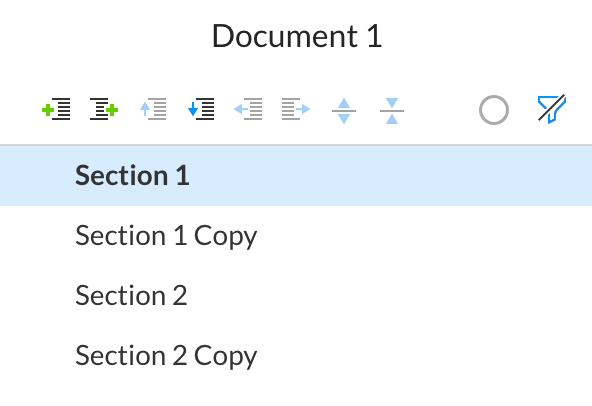 Copy and paste a section
Right click on the section you'd like to copy, then select Copy.


On the second document press CTRL+V in the outline to paste the selected section.
Related articles
Can you duplicate and copy paste a whole section within the same document outline?